Building a portfolio website is a popular and effective way to present your work to the wider audience and achieve certain professional goals. Because portfolio is the showcase of your skills and potential for your future employers – it is necessary to put some thought into its design and content. It is also important to select the fitting tool for the task. Offering a gazillion of plugins and ready-made themes, WordPress proves to be an outstanding starting point for developing an online portfolio in a matter of hours. Let's now turn to particular advice on how to build a successful portfolio site on WordPress.
General Advice on Building an Online Portfolio
To start off, let's outline some overall principles of building a portfolio website. The most important thing to remember is that it should present you and your accomplishments in the best possible way and allow the visitors to contact with you easily. Therefore, your site should adhere to the following criteria:
Focus on the goal. In order to make successful decisions about your portfolio, start with clarifying your objectives. Ask yourself a question – What do I want to accomplish with this site? Some of the most common portfolio goals include: getting you a job, generating sales, shaping reputation, building relationships (network). Keep in mind though, that If you have multiple goals, that don't really go along with each other, it is recommended to consider creating multiple portfolios for different purposes.
Make usability your top priority. The site should be intuitive and easy to navigate through. Use standard navigation and menus to make it easy for your visitors to find what they are looking for. Let your accomplishments take center stage by making the design minimalistic and clear. Remember, the portfolio itself is just a frame for your work.
Define the scope and type of work promoted. The content of your online portfolio should be carefully selected. Limit the work you showcase only to the projects that reflect your skills and ambitions best. Take into account your goals and target market. It is essential to address your portfolio to a specific audience and adjust the type of content promoted to the needs of that audience.
Provide adequate contact information. Make it clear for your visitors how they can get in touch with you. Provide an email address, include a contact form and add your social links. All this information should be easy to find, and the contact forms simple to use. To be sure that the visitors know how to reach you, consider adding the contact information on every page of your portfolio.
Building a Portfolio Website with WordPress
When we have outlined the basics of building an online portfolio, let's turn to the peculiarities of using WordPress for this particular purpose. There are quite a few tools that can be useful in accomplishing the task. They include specific themes, plugins and resources with helpful information.
Themes
A quick way to get a portfolio set up is to simply use a theme dedicated to this task. Using a pre-made theme is a great way to save time. Moreover, they come in a wide variety of styles and range in price from free to expensive premium themes.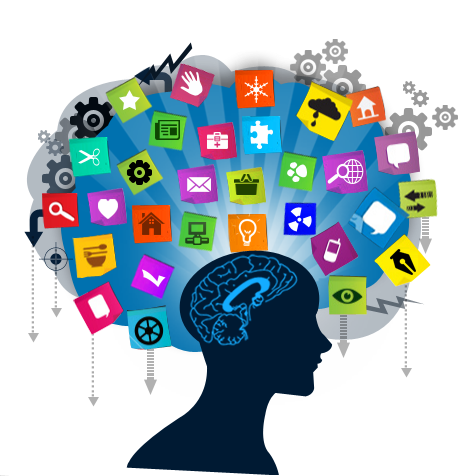 Here are a few free options you can choose for your portfolio site:
As for the commercial portfolio themes, some of the best ones are:
Plugins
If you already have a site and just want to incorporate your portfolio into it without changing the current theme – using plugins is a good option for you. They allow to create professional portfolios at the same time keeping the design of the site. Some of the options specifically engineered for this task are:
Portfolio allows to create a dedicated page for displaying portfolio items. You can add screenshots and different types of additional information such as descriptions, URL, date of completion, etc. Moreover, you have an option to add multiple screenshots to one portfolio item.
Awesome Filterable Portfolio is a simple and straightforward plugin that allows to build a portfolio or a gallery that can be filtered based on the criteria you set. It uses image hover effects and animations to create an attractive interface. The number of categories and items possible to add is unlimited.
WordPress Portfolio Plugin lets automatically fill a portfolio page using thumbnails. This is a perfect solution for web designers, as it can create thumbnails of the websites you've worked on automatically. Full customization and the ability to use a custom image are available.
Auto Grid Responsive Gallery is a premium plugin that works by scanning an image folder in your WordPress installation and uses any subfolders contained within to define categories for your portfolio. A responsive, grid style gallery is then created automatically based on this information. The only thing you need to do is to put the desired images into the designated folders and use the shortcode.
Plugins for managing images
Images are the heart and soul of most portfolio websites, which makes displaying and formatting them a very important task. Here are a few plugins that can help you with the task:
WP Photo Album Plus is specifically engineered to manage and display photo albums and slideshows within the WordPress site with ease. Besides the standard picture management features this plugin allows to add a Photo of the day Sidebar Widget that displays an image which can be changed every hour, day or week. You can also add a Search Sidebar Widget which enables the visitors to search albums and photos for certain keywords in names and descriptions. Another nice feature is a rating system and a supporting Top Ten Photos Sidebar Widget.
Photo Gallery is an advanced plugin with a list of tools and options for adding and editing images and albums for different views. It is fully responsive and it allows to add images, providing detailed descriptions and tags. In addition to the main plugin, Photo Gallery includes four widgets: Tag Cloud, Dynamic Photo Gallery Tags Cloud, Photo Gallery Slideshow, Photo Gallery (similar to the main plugin option).
Now when you have all the information needed, you can start building a full-featured, aesthetically pleasing portfolio website that will display your work in  the best light and attract future clients.
Want to migrate your existing portfolio to WordPress? aisite automated migration service can help you with the task. It will perform the switch quickly and safely. Don't hesitate and make your site stand out with WordPress.