How many times have you thought about website migration? Everything in this world needs constant improvement and a web-project is not an exception. I'm sure that you, as an active gadget user, expect them to become better and smarter with each release.
The same principle can be implemented to your website: the audience expects it to get fresh features and functions. In this case, website migration is the best solution. Here I'm not talking about leaving all the content you've been creating for years, but about its moving to a more powerful and functional CMS platform.
It's not a secret that nowadays WordPress is the most popular and feature-rich CMS platform. Who knows how long it will "chair the CMS market" but the statistics claim so. In the following article, I suggest you a fully automated and totally secure way to migrate content from Squarespace to WordPress, the top CMS on the web. In just a few clicks and a few minutes, all your Squarespace data can be safely transferred to WordPress with no technical skills required.
Create an account
To sign up with aisite, just provide your name, email address, choose a password and indicate a phone number (optional). That's it. Now, you have everything to begin the migration from Squarespace to WordPress.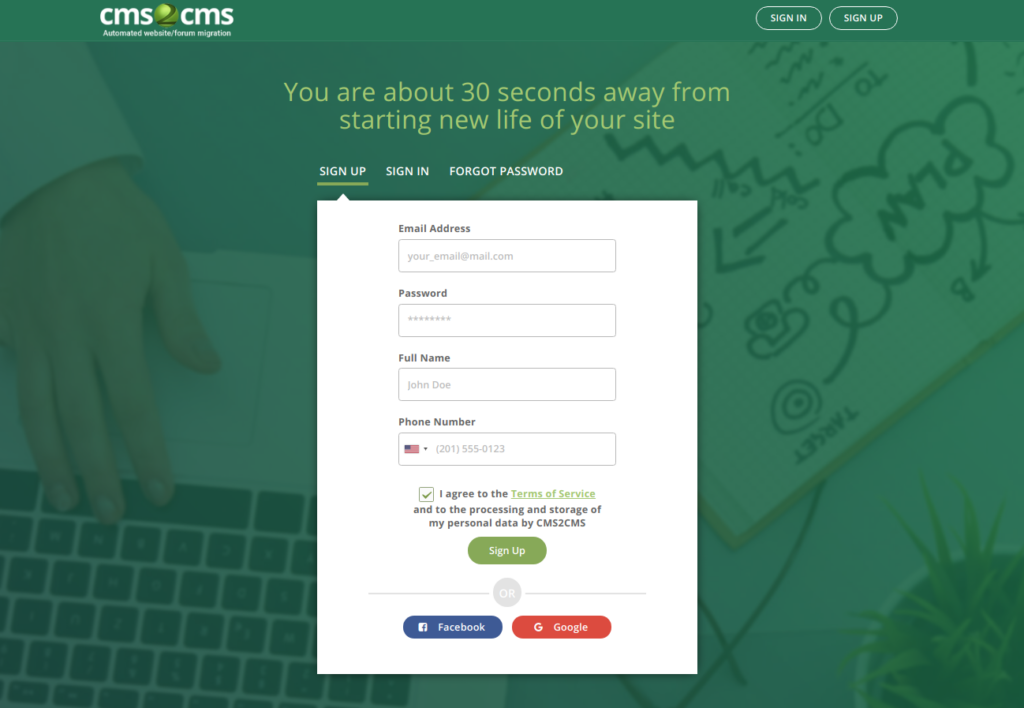 Squarespace website details
Now, please, provide the details of a Squarespace website you want to migrate from. At first, choose Squarespace from the drop-down menu and type the URL address of the Squarespace website. Press the "Verify Connection" button.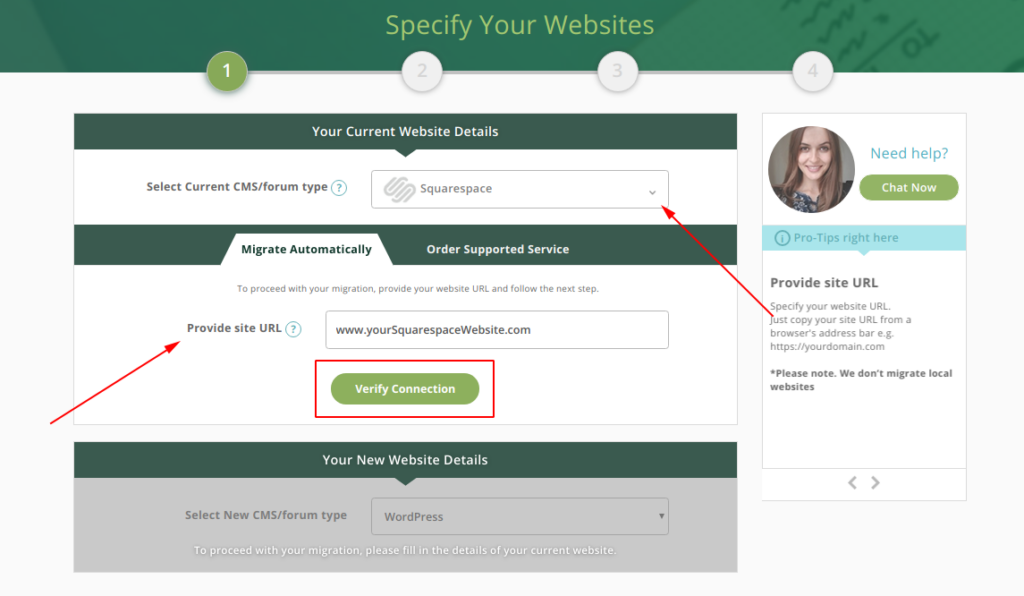 New WordPress website details
On this step, you have to indicate to what place you want the Squarespace content to be migrated. For this, choose WordPress from the drop-down menu and provide the URL address of the WordPress website. In case, you haven't created a new WP yet, you can try the migration to the CMCS2CMS test site, which will have the structure of the original WordPress.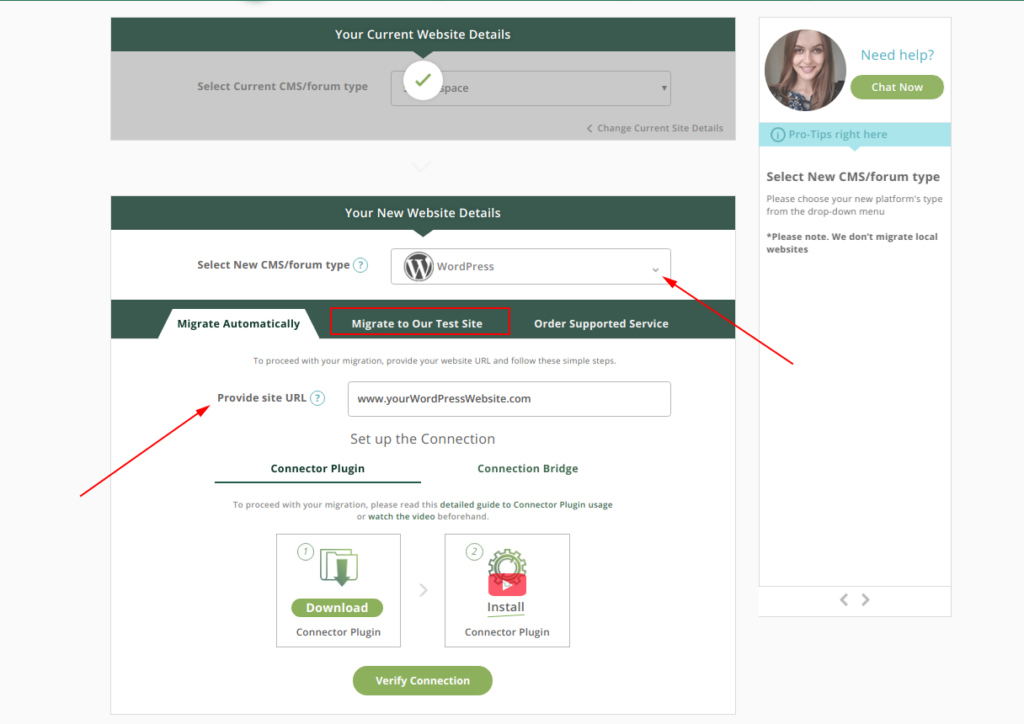 Establish the connection between two websites
To move data from Squarespace to WordPress, there's a need to set up the connection between current and new websites. To do this, please install Connector Plugin. There are two ways: automated and manual. You can check out how to set up the connection automatically in the video below.

After the connection is set, press the "Verify Connection" button.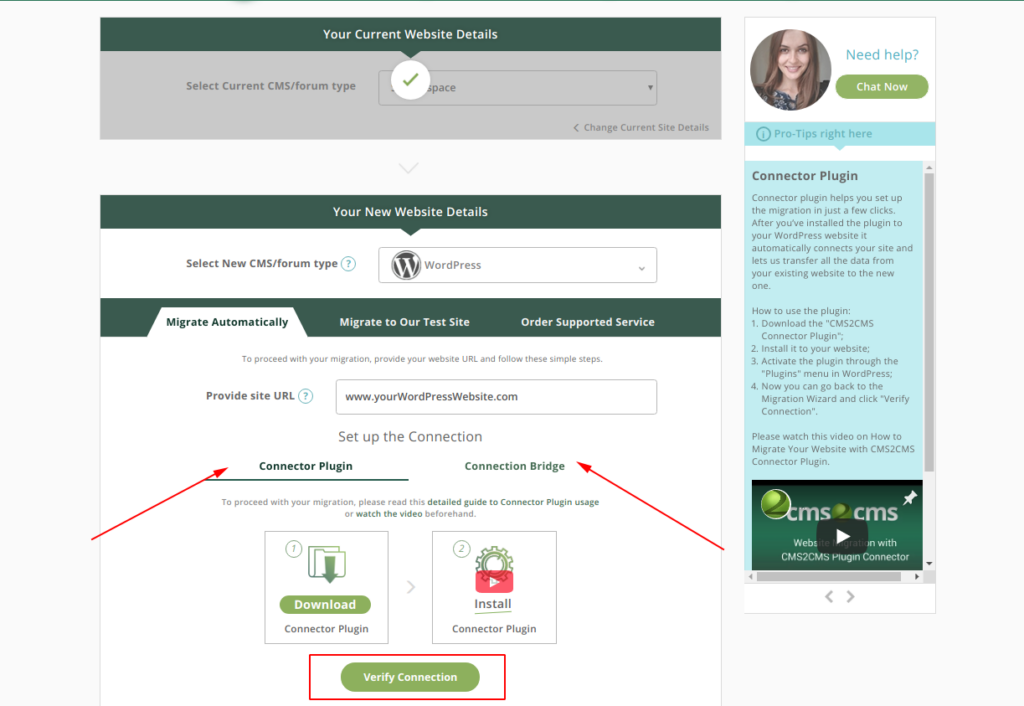 Run Free Demo migration
We at aisite service do care that all your requirements are met, that's why we offer to run a free trial and move a limited number of content from Squarespace to WordPress for free. You can map the content and select additional options if you need some.
In case you want to start the final migration at once, tick to skip the Free Demo step.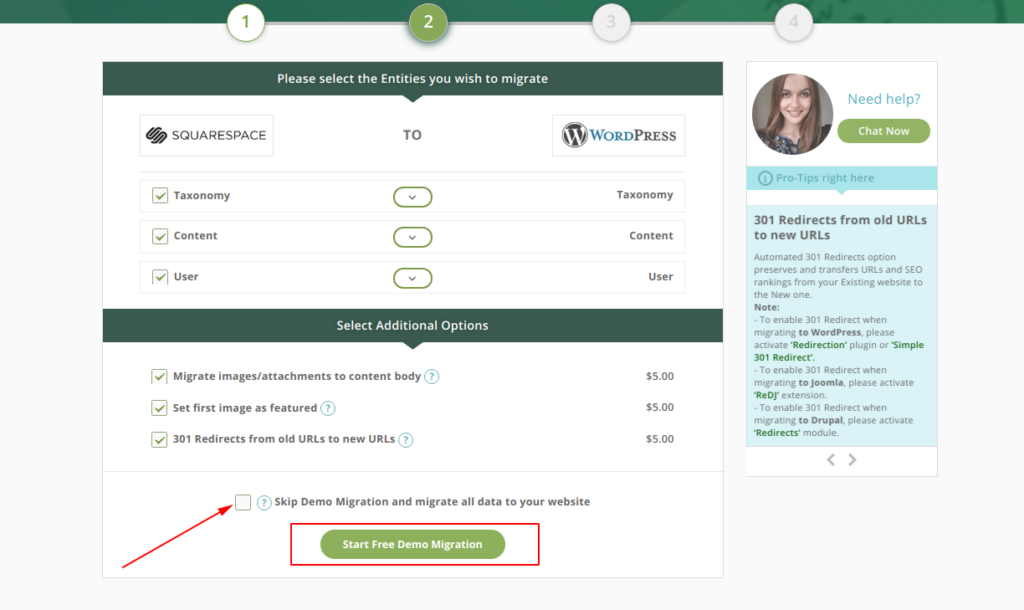 Check the result and complete migration
The Demo migration is over. Now you can check how the migrated content looks on the new CMS platform. By pressing the "Details" button, you will see the comparison of links on your current Squarespace website vs new WordPress posts. If everything is fine, finish the migration by clicking the "Complete migration" button.
That's it!
Now the content transfer from Squarespace to WordPress is finished. Enjoy working on the new CMS platform.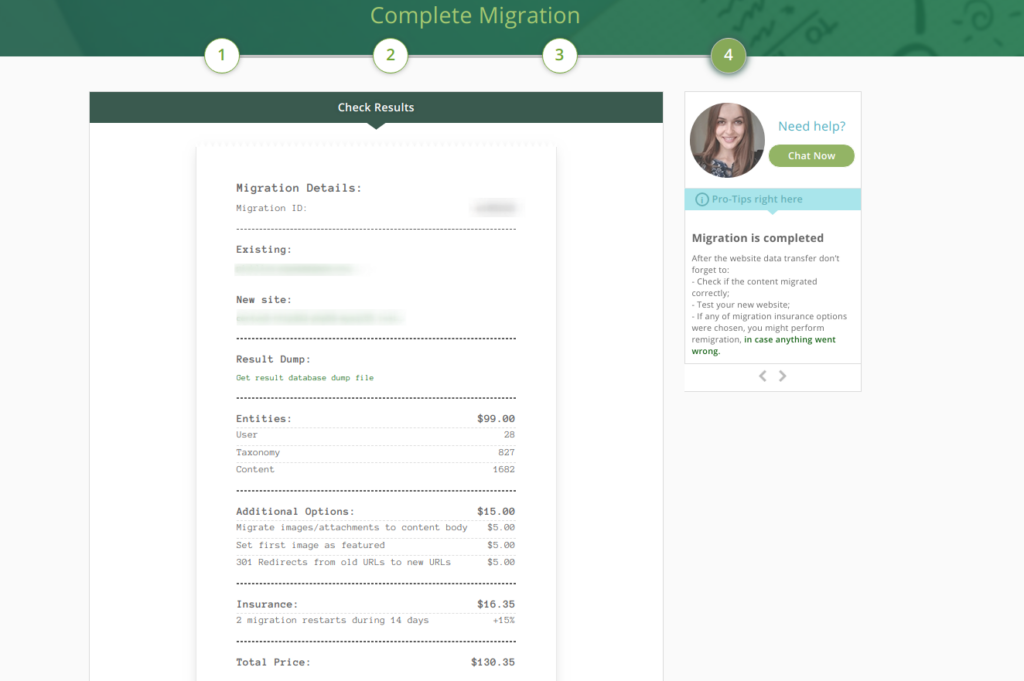 Final Words
As I mentioned earlier, no technical skills are needed to perform Squarespace to WordPress migration by yourself.
aisite migration service constantly improves the quality of migrations to make your web life more automated and thus, pleasant. Hurry up to set Free Demo migration and move your website closer to success!