Whether you're just planning to start a website for business, or you already have one, which you didn't use for money making purpose before – it doesn't matter. You're at a very important crossing right now. The choice of a shopping cart now is one which predefines the success of the whole undertaking.
More and more popularity in ecommerce is gained by a combination: CMS + shopping cart plugin. This is a simple solution, which provides ease of managing content even for a person without certain technical knowledge. Moreover, it is a great way out for people who already have a website and are planning to extend it with an online store. Plus, this is a great enhancement of user experience. Imagine, with CMS you can run a blog with useful information for your clients, add a photo gallery, create a forum or allow sharing their success stories.
WordPress+WooCommerce or Joomla+ VirtueMart?
We are going to address the most popular issue, what to choose Joomla or WordPress as the viable solutions for this purpose paired with their most popular ecommerce plugins, WooCommerce (WP) and VirtueMart (Joomla). Here's a detailed comparison of the two plugins in question by Cart2Cart, automated shopping cart migration service.
VirtueMart is a free open source PHP based solution. The platform is probably the most spread Joomla eCommerce cart. It has been in the industry for years. VirtueMart has enlarged the army of followers gaining trust with multi-functionality, stability and wide customisation opportunities. Major upgrades help VirtueMart keep up with the times.
On the other hand, WooCommerce is a new but fast growing platform. It was launched in September 2011. Now it has become one of the most popular WordPress eCommerce plugins. Which is not a surprise since the platform is developed by WooThemes – company known for creating great WordPress templates. So, it can't be called a newbie.
VirtueMart and WooCommerce are very easy to install and use. You won't need any additional expertise or skills to handle them. So in terms of usability they are both very intuitive and user-friendly.
However when it comes to your store look there is a great difference between two carts. Each of them will provide an access to HTML and CSS. But it is quite obvious that the company which developed professional templates will offer you more functions. So, with WooCommerce you will get opportunity to manage your shop front design via simple templating system which won't require any programming skills. Moreover a number of both free and paid themes are available to download and alter.
Nevertheless, VirtueMart templates are able to meet demands of practically any business. And if you have enough skills to customize a skin via CSS and HTML it won't be difficult to create a unique Virtuemart store front look.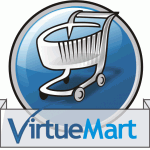 When it comes to functionality you start to feel that VirtueMart has 10 years of eCommerce experience. Out-of-the-box set of features will allow you to start e-shop without installing any additional modules. Some of the best features include:
Unlimited number of products, categories and customers. Orders history and inventory reports are also available.
Establish flexible pricing rules. You may set up different prices for the same product depending on a customer group.
Coupon and discount system along with multiple product display options (most sold, featured, newest) will allow to attract more clients to your store.
SEO features include search engine friendly links, meta keywords and meta descriptions. So, it will help you to reach top Google ranking and bring you new customers.
Numerous checkout options like one-page, one-click and even guest checkouts are available to make your client's shopping experience positive.
Platform is translated into dozens of languages and supports tax rates according to the country or state. That is why you will be able to run your business worldwide.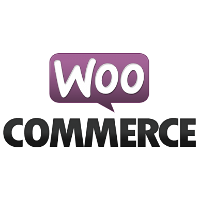 WooCommerce is a newly established platform and many of important functions are still developing. For example adding more shipping and payment options. However, it can already boast of a set of great features.
Helpful business reporting will help you to check product sales and define which items make you a profit.
Marketing tools include customer's product reviews, flash banners and coupons systems. Moreover, WooCommerce will provide your product pages with automatic cross-sells, up-sells and related items.
Handy customer and order management system will allow you to run your store in the most effective way.
WooCommerce inherit all WordPress SEO features so it won't be a problem to make your shop search engines friendly.
Numerous addons and compatibility with different WordPress themes give you wide customization opportunity. So, if you feel a lack of some features just find the appropriate extension.
Well, now it's decision-making time for you. Since both Joomla and WordPress, as well as their shopping cart extensions are free, you can test both to finally understand which would better cater for your needs.
In case you're already running a website on Joomla, but would like now to make a switch to WordPress, or vice versa – import your WordPress into Joomla, aisite can help you make the migration as easy and painless as possible. It totally automates the process of data import, and saves you from the routine content transfer. Wanna check it out? Set up your Demo Migration now and don't put off the development of your business!