While comparing Drupal and TYPO3 with other software, the distinguishing feature of these tools is that they both are content management frameworks. It means both of them to facilitate the options of your own tools development and customization of the website, serving mostly extended and complex website projects running. Considering these two platforms to settle the web project on, many expect that their website will be provided with the striking functionality and super-professional look of the project. So, can you count on the authentic and smooth site management using these platforms? Let's check up their abilities in details.
Drupal – TYPO3 Duel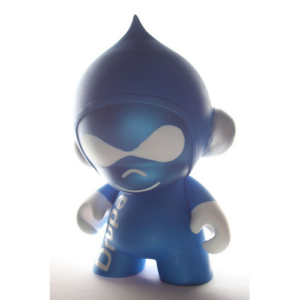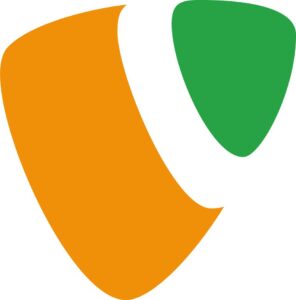 Drupal content management framework is much more than an advanced tool for your website. This utility opens the unimaginable horizons that make your site look like a professional master creation. It's the right tool for knowledge management and business collaboration.
TYPO3 strength takes roots from the flexible options of user permission levels, ability to use one installation for several sites and domain names. TYPO3 handles both website and intranets management.
Drupal

TYPO3

Modular Architecture

With Drupal, you may count on the modules that may easily extend and customize your website functionality. Drupal offers effective modules for free and on a paying basis. Speaking about the backside of Drupal modules, they are based on hooks that are located in Drupal core, thus the functionality is a little bit limited.

Extensions

The power of TYPO3 is its functionality and extensions are its engines. You should understand that extensions you insert to your website operate separately from TYPO3 core. And it provides you with smooth and secure site management.

SEO Ability

One more Drupal advantage over other CMS platforms is the capability to support a website with SEO benefits. With Drupal, you may count on the modules that give you the chance to perform options for better search engine visibility. You may advance your website with the Pathauto module that generates custom URLs automatically for various types of content (taxonomies, terms, users).

Layout Offer

Speaking about the design solutions for your web page, in contrast to Drupal, TYPO3 offers you more pre-installed themes that you may easily customize to your needs. TYPO3 is supported with the in-built tools that will help you to customize your layout properly and simply.

Mobile Responsive

It's obvious that Drupal tradition is the constant improvement of the tool to meet all your demands and requirements. Thus, you may run your website even using your mobile phone still preserving the great look of your website.

Guard

TYPO3 is considered to be a great example of security when we speak about the control of user access. It provides you with the various permission levels for your users including individual and group access.

Drupal Gap

In contrast to all Drupal benefits, you may cope with the updating difficulties. Notice, if you want to update your Drupal site, all your extensions should be updated separately. And sometimes, the extensions not always are supported by the version you update to. It's not guaranteed that all your extension will work after upgrading.

Space for Development

TYPO3 allows you to take a great part of the extension development. You are offered to provide scripts to implement them to the new extension for your purpose. So, you have the base for a new improvement to put into practice.

Drupal Destination

Drupal is more suitable for social websites that allow users to take part in content creation. However, to reach your website success, you should cope with all Drupal nuts and hassles, so be ready to study a lot to get the hang of this tool.

TYPO3 Destination

Traditionally, this platform is used as an enterprise CMS. It's most suitable for small and medium company websites. With TYPO3 you're also able to run multiple websites using one installation and what's more, these sites can share users, extensions and other entities.
All in all, the abilities of Drupal as well as TYPO3 are really forceful. That's why the decision about what to choose – Drupal or TYPO3 is a tough one. Everything depends on your website peculiarities and requirements.
Considering TYPO3 to Drupal Migration?
In case you're currently running aTYPO3 website, but would like to switch to Drupal – aisite will perform your TYPO3 to Drupal migration or vice versa in a blink of an eye. This online service performs the switch including all your site elements in a few plain steps, with no need for scripting skills.
Website Content Elements You Can Migrate to Drupal or TYPO3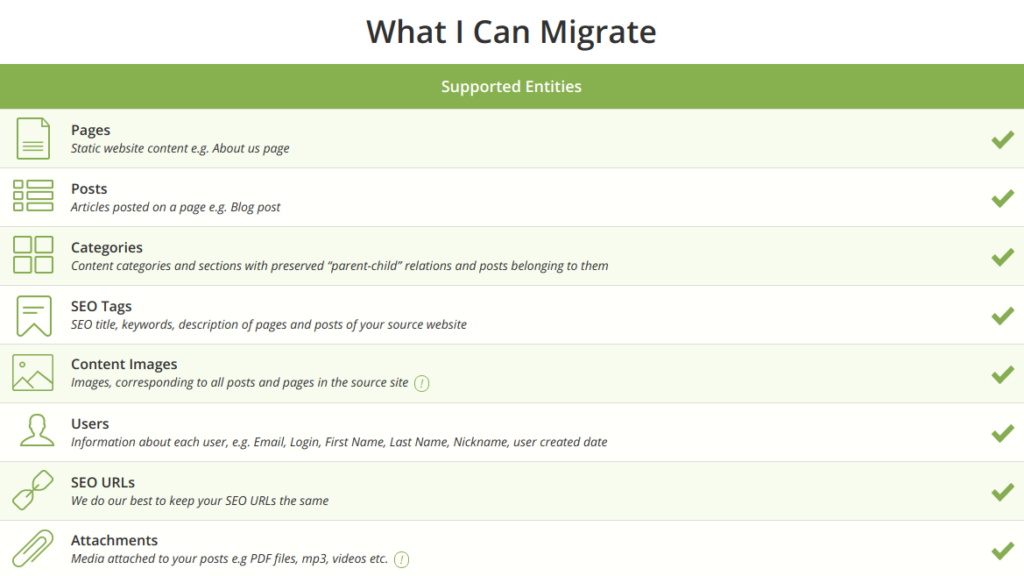 Wanna try out the automated migration for your own website? Then, start your FREE Demo Migration to make sure that moving TYPO3 to Drupal or vice versa is easier than you can imagine!