In the fast-evolving world of web technologies, automation has become an integral part of everyday life. Needless to say that when it comes to manual website migration vs automatic – the latest is certainly much more beneficial in a number of issues. Take your time to carefully examine what automated website migration with aisite is and why the connection bridge is necessary to make the hands-off conversion possible.
Simply put, Automated Website Migration is a process of data transferring across CMS solutions in a computerized manner. This brief explanation brings up relevant follow-up questions:
What is data?
What is a computerized manner?
Defining "Data"
In the migration sense, data can be anything stored electronically, such as raw text (news, articles, press releases, policy document), graphics/images, videos, program files, office documents.
Explaining "Computerized Manner"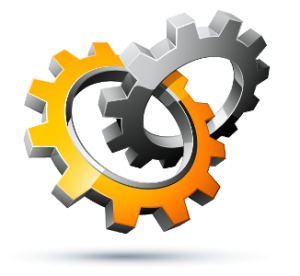 The computerized part of the equation comes through moving the data between storage types or computer systems [Wikipedia] using the processing power of computers to achieve huge resources economies (time, finance, skills). The main goal of automated migration is to free up human resources from tedious tasks.
With all that in mind, to achieve an effective data migration procedure – you need to download the Connection Bridge to make the migration possible.
Specifying "Connection Bridge"
aisite Connection Bridge is a special gateway that enables data interaction between the Source (current) and the Target website. A Connection Bridge is a very important tool that is indispensable for the service to get all the necessary data for successful site migration procedure.
Connection Bridge Installation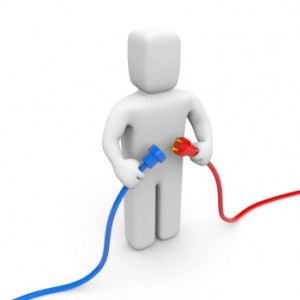 To set up the Connection Bridge on your own – follow the steps provided below:
To initiate the process – click Download Bridge button and save the file to your local computer. It will be saved as a zip file containing aisite folder.

When finished, extract the aisite folder from the zip file.

Once you've extracted the file, connect to your Source and Target Websites via FTP with the help of any type of FTP client software, e.g. WinSCP, FileFTP, FileZilla, CuteFTP, etc.

Furthermore, within the FTP client, copy the aisite folder extracted from the Connection Bridge zip file and insert it into the root folder (top folder with the index.php file) of both your Source and Target websites.

Check whether the Connection Bridge file has been installed correctly. Simply enter http://[your site URL]/aisite/bridge.php within your browser address line. If you see 'Bridge successfully installed' message – it means your bridge is working correctly.

Now you can go back to your Migration Wizard and press 'Verify Connection to your Sites" button.
Got intrigued? Watch this video tutorial to know more about the Connection Bridge and how to install it effortlessly:
Hopefully, the abovementioned information will help to keep you in the know with all the tips and tricks of successful automatic migration.
Ready to breathe a new life into your web project? Give a try to aisite service and make your dream come true right now.