A lot of people probably already wondered or still wonder that 'there are too many CMSs terms to unify somehow, compare and comprehend them all.' Why is that so? Why can't all the definitions be the same in different CMSs? The answer might be found when taking a look at different CMSs inner structure and algorithms of functionality. That's why each platform is unique in its own way. If you find yourself confused everytime asking Google 'what is the difference between this thing in WordPress and that thing in Joomla?', then we have a short memo with a quick explanation of CMSs terms that is placed right here.
Stats come first
(Just to refresh our memories a bit)

Source: W3Techs.
We are going to consider the terms of the following platforms: WordPress, Joomla, and Drupal. Yeah, the big 'Trinity' in the world of CMS.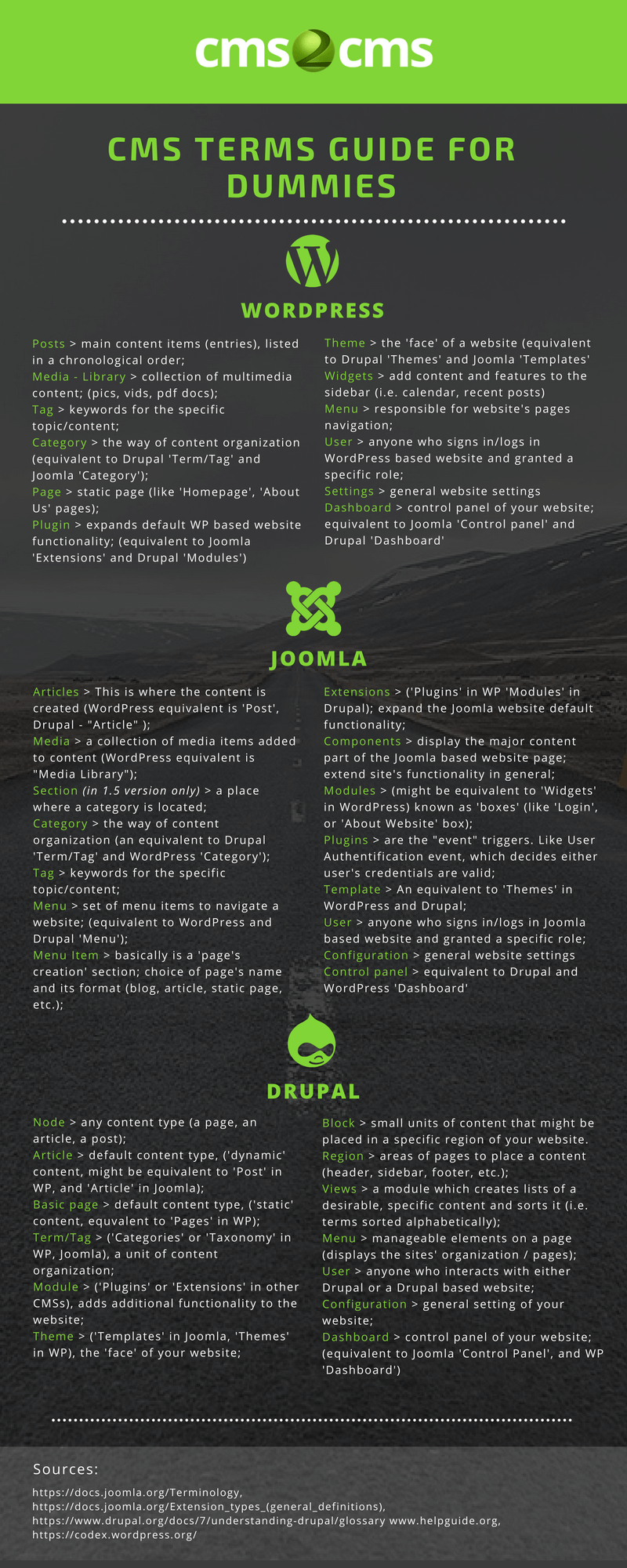 We recommend reading: Trending in CMS: Where to Move in 2017? [Provocative Analysis].

As it we can wrap all the received info up, the CMSs terms are different but similar in their functionality. Thinking about clarifying the terms in your way? Try Free Demo migration to another CMS and figure out how everything works for you.