The first spring month is at its prime, which means that it's high time for fresh CMS Digest. 🌷😍
In today's edition, we are going to sum up CMS platforms release for 2021 and recollect the greatest achievements in the functionality of the aisite automated website migration service for two months of 2021.
Remember we told you that the best is yet to come? Following the CMS Digest, you will have a chance to make sure that these were not just empty words. ⬇️
---
XenForo website migration is now supported by aisite. Move all the forum data in an automated way, and make it more powerful and functional in a few clicks. Hurry up to try the migration for Free!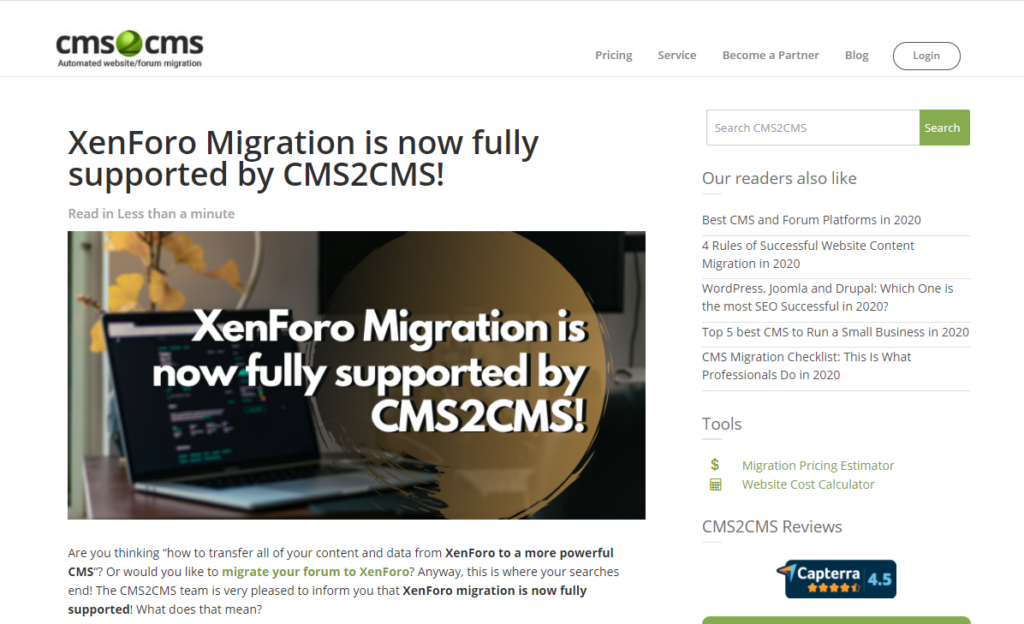 ---
phpWebsite CMS platform also joined the list of supported ones. Don't let your website stagnate for too long – switch from phpWebsite to a CMS with a much broader range of features, options, extra add-ons, and e-commerce capabilities. Furthermore, migration is quick and painless! To connect to your phpWebsite, all you have to do is install the Connection Bridge!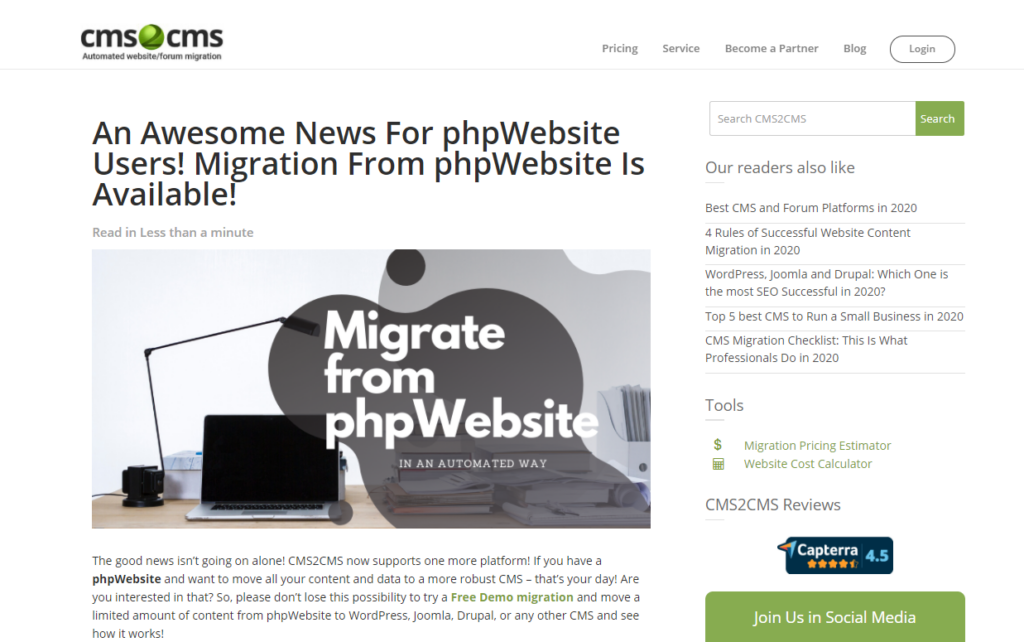 ---
Were always dreaming of trying your site on HubSpot CMS? Yes, HubSpot is famous for its CRM system, I know it, but besides, it has wonderful CMS opportunities, allowing you to have both client base and blog content at one place. Sounds too good to be true? In order to reject all hesitations, I suggest you trying a free move to HubSpot CMS and preview how your current site will look like on a new platform.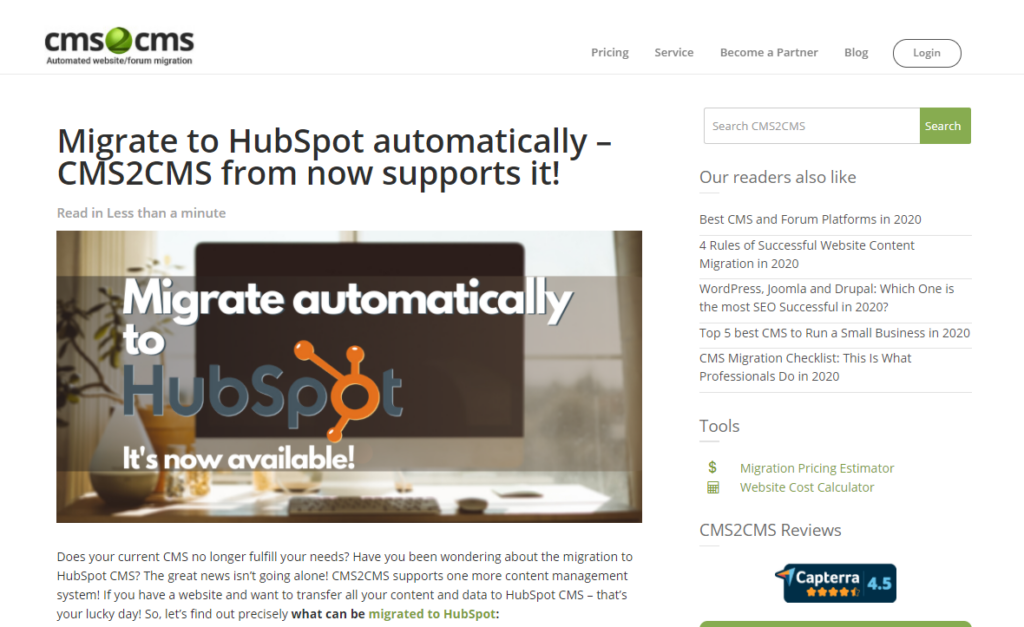 ---
Even the most successful forum board sooner or later needs freshness. One of the most significant releases we've already made for 2021 is adding wpForo platform to support. You will be able to transfer your content automatically from your current software to wpForo, as well as from wpForo to the new platform. Users, categories, forum topics, posts, images, and tags are just a small part of a huge list of forum content that might be moved automatedly. You can't miss such a chance.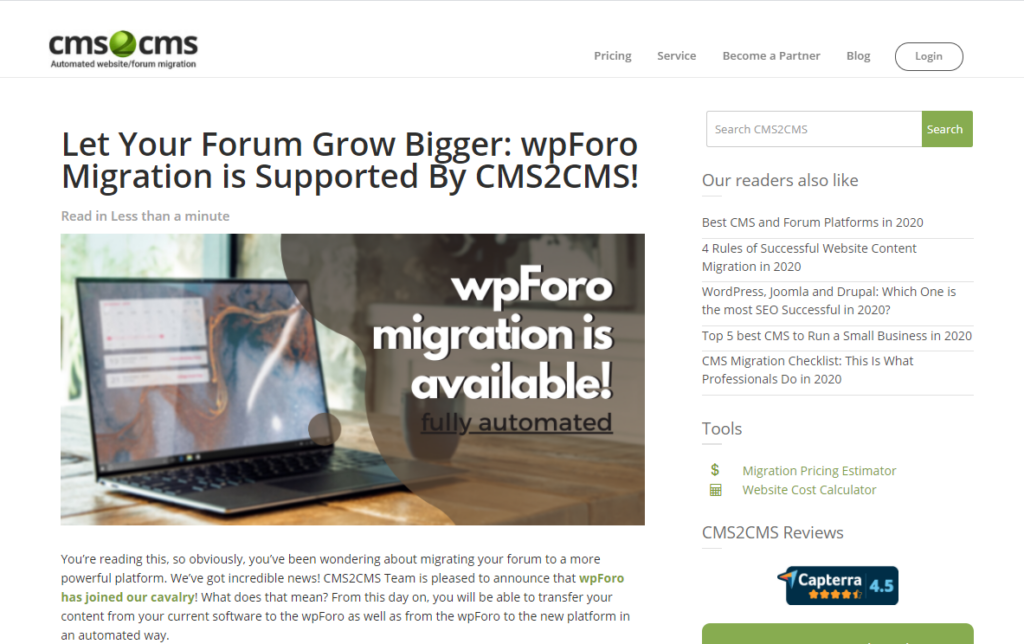 ---
After conducting a little research, we've found out that TYPO3 is among the top 5 most often migrated CMS platforms. Based on this, the aisite tech team did their best to improve TYPO3 migration. From now on, in case you used to generate content with the tt_news or tx_news extension, you can choose to move it to the new platform as posts or pages in a fully automated manner. All you have to do now is pick news content in the migration Wizard's second step and tell it how to be displayed after the transfer. Definitely worth trying!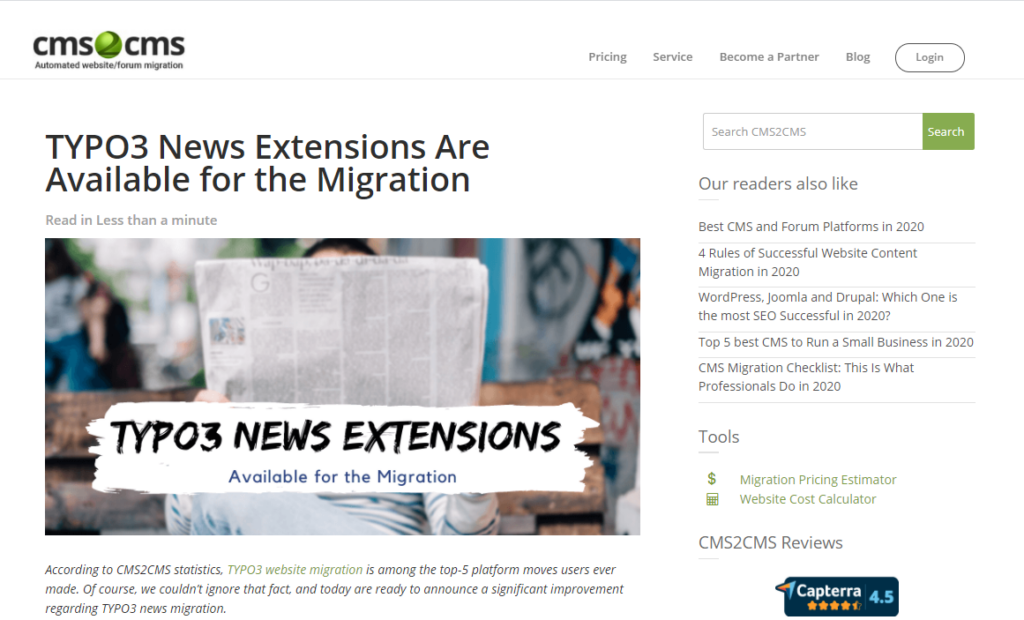 ---
And of course, I can't leave you without a bonus!
When the website migration is done, the next question is 'What settings have to be done applied next'? The following After Migration Checklist will answer. Download it and get 5 steps tutorial on the post-migration route. 😉
---
That's all for today's CMS digest, but not for aisite platforms releases in 2021. Keep in touch with us on Facebook, Twitter, Youtube, LinkedIn, and Instagram, and be the first to know about fresh stunning automated website migration improvements. 🤗