Have you ever thought about a number of CMS platforms existing on the market? 🤔 While 'googling' the content management system for a website, all top results start with WordPress. It might even seem that there's no any other CMS decision besides this platform.
But not a bit of it! Life without WordPress does exist! And it's sometimes even better than with this CMS. After all, there's noting perfect in this world, and WP also has more than enough disadvantages.
Well, in today's CMS Digest, we won't serenade WordPress platform and will dwell on great CMS decisions the market offers. Let's go! 😜
---
At first, let's find out what CMS actually is. Content Management System is a software that helps users create, manage, and modify content on a website without the need for specialized technical knowledge. Each platform has its own features and working mechanism. In a nutshell, a content management system is a tool that helps you build a website without needing to write all the code from scratch or even know how to code at all. Learn more about CMS and its work in a detailed post by Kinsta team.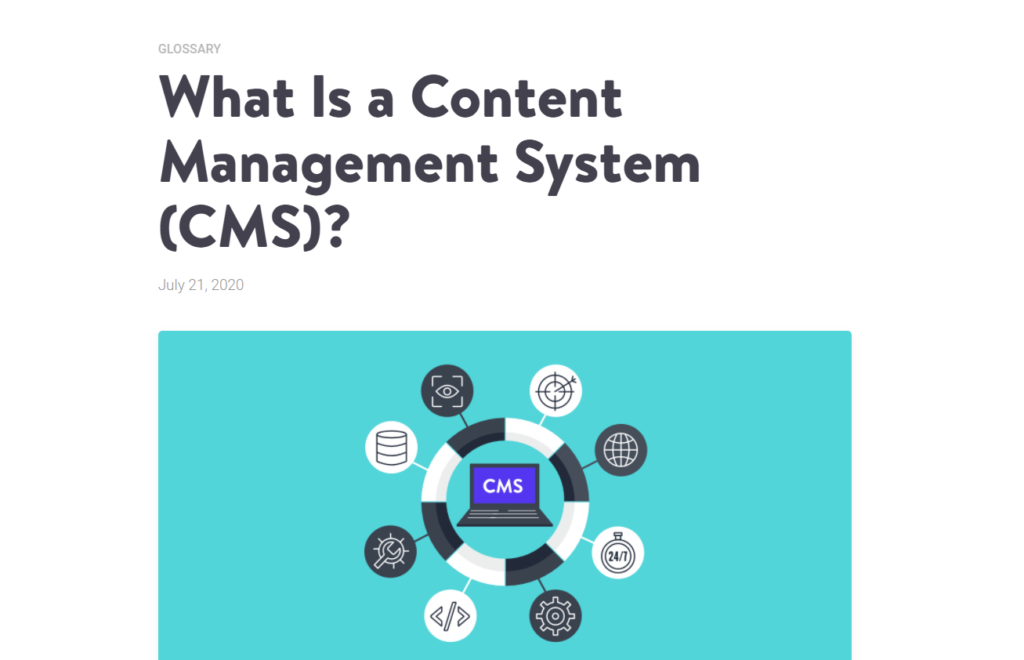 ---
Do you remember that tiring investigation before choosing your first CMS? Or you belong to those people who had no hesitations with this? Lucky you are! For those who are still in the process of choosing a home for a website, Contentstack has prepared a checklist on 'How to Choose the Right Content Management System'. I'm sure it will help.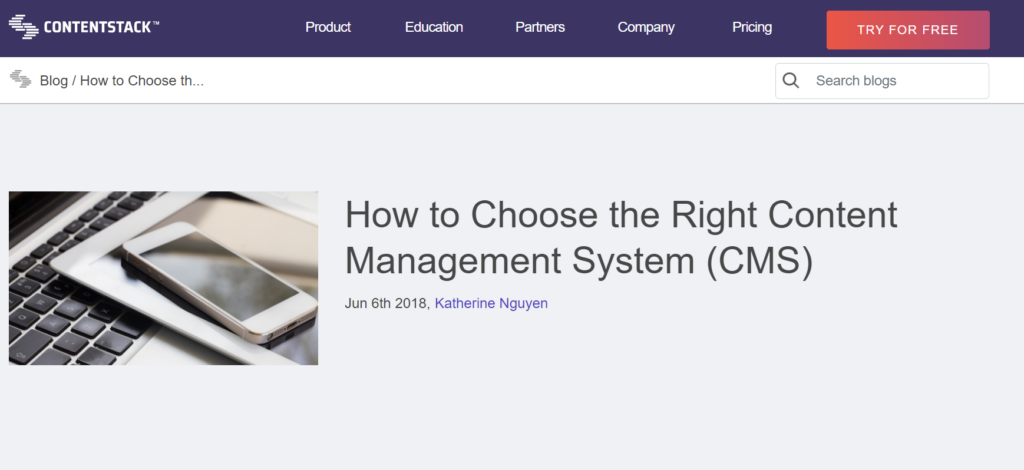 ---
P.S. Please, mind that there's always a possibility to try a new CMS platform absolutely for Free. Save content, preserve SEO juice, and preview how a CMS platform works in just a few mouse clicks. 🖱
---
Website building has been an enjoyable and relatively trouble-free experience over the years for many web developers. Complications such as scripting, obscure words such as HTML and FTP, and manual means of web creation have become largely obsolete. But the newest problem lately has been to find the best website builder tool. Here you can explore 12 Best Free Website Builders, which are getting popular in 2020.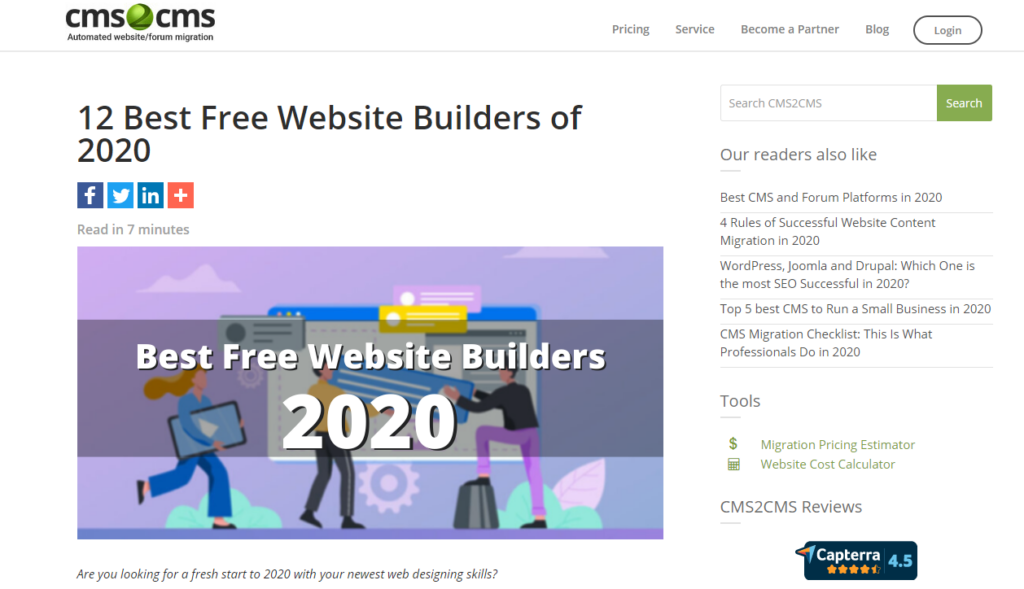 ---
It's easy to understand why millions of people prefer WordPress to create their websites. However, WordPress CMS can not fulfill every site owner's needs. You may not have the time, for example, to read, explore, or take advantage of these additional features. Follow the HubSpot article, and you will take a close look at some alternatives to WordPress to help you find a solution that aligns with the needs and goals of your company.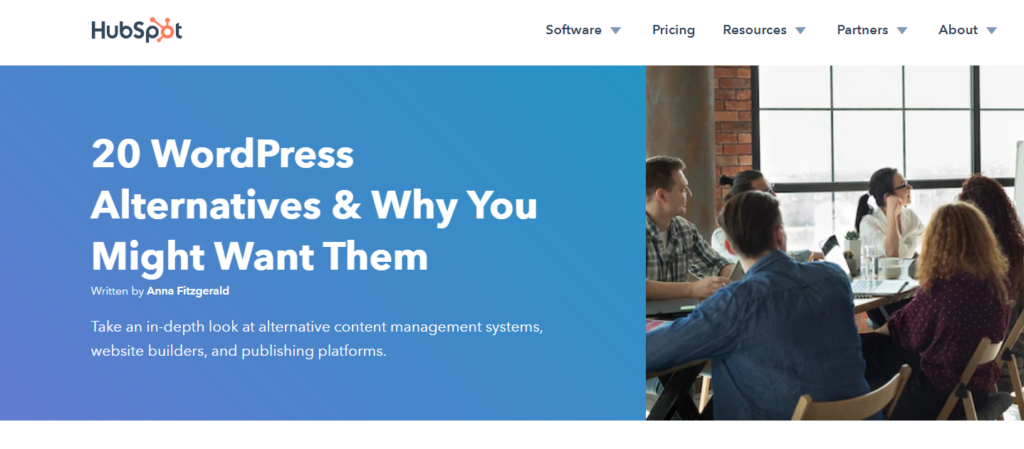 ---
What is the safest CMS on the market? [] Of course, it's Drupal. aisite has prepared a blog post where all the features of the sites that function under this CMS will be learned. It will also cover the terms of the network and the niches it uses. 'What is a Drupal website?', 'What is a Drupal template?', 'What is a Drupal distribution?' and 'Who is a Drupal developer?' these and not only these questions you will get answered in 'What is a Drupal: Website, Template, Distribution, Node' article.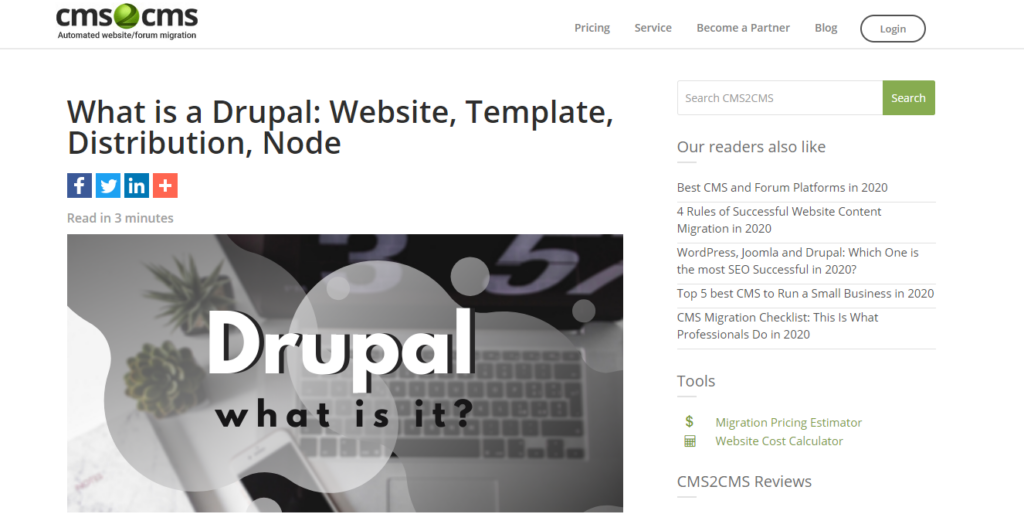 ---
And now, we move to our regular column – Bonus time!
As the summer season is over, we have to think about autumn activities. Although time-spending like lying on the beach with a cocktail in hand, swimming in the cool ocean, sunbathing, and wave-catching are finished for 2020, still fall has its own warm and fun hobbies. I ran into an exciting quiz where all you have to do is choose a summer photo you like most, and the result will pick a nice autumn activity for you. Try this, it's really funny.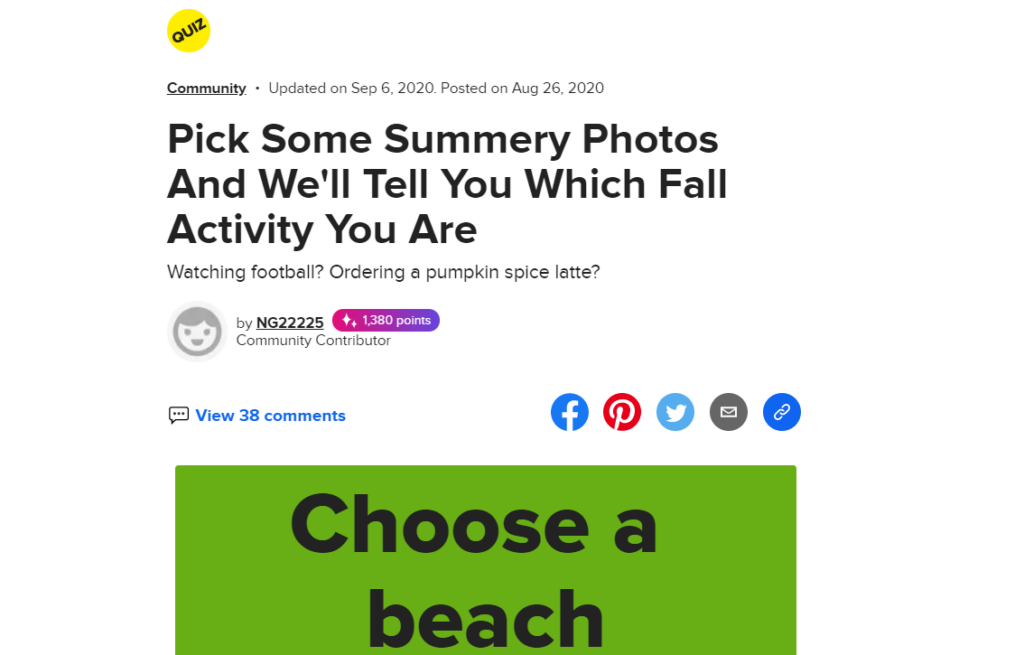 ---
Well, that's it for today's CMS Digest. Don't get upset by the summer ending, as every finish is a fresh start. And remember that our world is full of interesting things and emotions. Don't stick to one routine item, try as much as you can, because that process of tries and fails is called life. 🤗
Share your ideas about what Fall activity you are in the comments below, and follow aisite for fresh digest on Facebook, Twitter, LinkedIn and Instagram. ⬇️⬇️⬇️