It's CMS Digest time! 🕑
Nowadays, blogging is not just a hobby, but a meaningful profession. Lots of people share their lifestyle or traveling experiences in their blogs, getting a good profit at the same time. Also, a blog is an inevitable part of a successful business. But how does blogging look like in the 2021 year? This and not only questions I will try to answer in the following set of articles.
Keep reading all the below-mentioned writings in case you want to start a fresh blog in 2021. If you already run one – don't rush to close it, just move all its content in an automated way with aisite service.
---
Some people think that it is too late to start a blog in 2021. But is it really so? In reality, no, it's never too late. Absolutely, people still read blogs. However, blogging has to be diversified because people consume content in many different ways. Follow a real case of Fabrizio Van Marciano, who gladly shared his experience of what type of blog people prefer nowadays.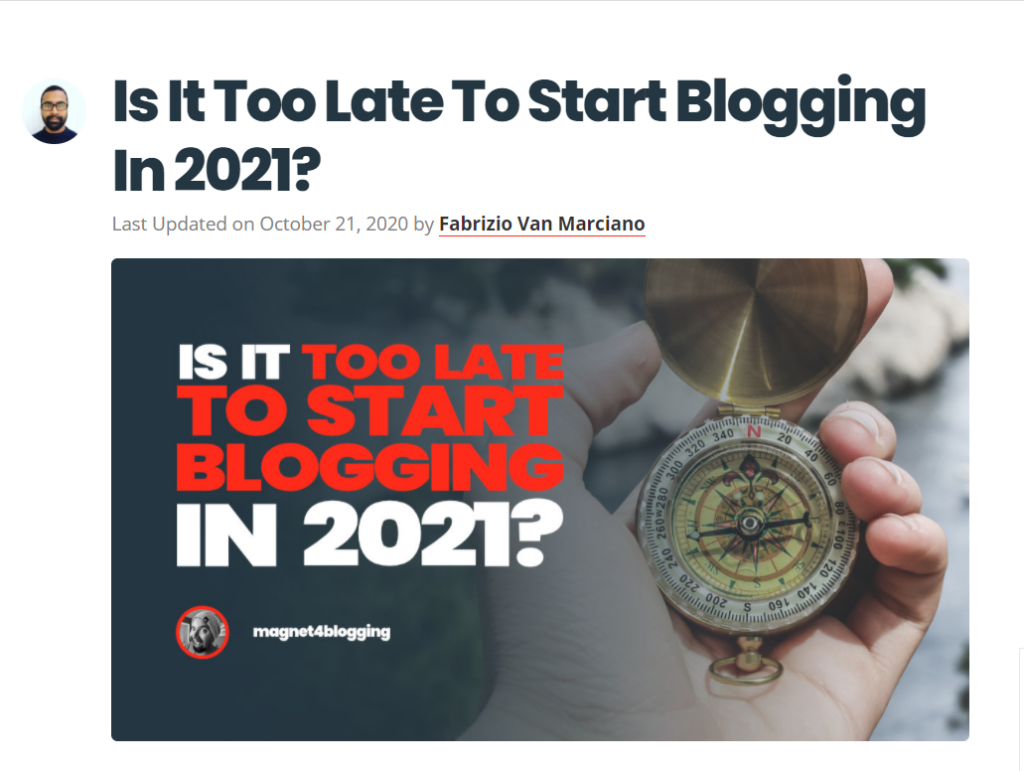 ---
Over the last decade or so, companies have increased sales, enhanced brand recognition, and boosted conversions for their target audience and consumers with useful written content released. The key here is that the content of their blog is valuable; it is not enough to merely have a blog; its presence must have a meaning or explanation. So, how do you develop and sustain a profitable blog that offers useful, high-quality content to your target audience, all while building the credibility of your organization as an industry thought-leader and expert? Follow a step-by-step guide and find out how to create an effective blog strategy.
---
Having strategy is OK, but if your blog 'home' lacks some functionality or is a bit outdated – you are doomed to fail. That's why it's important to choose a reliable CMS in advance in order not to prevent your blog from getting successful. Here's a list of the top 10 Content Management Systems, which are worth paying attention to in 2021. You will definitely find a suitable one among all of them. 😉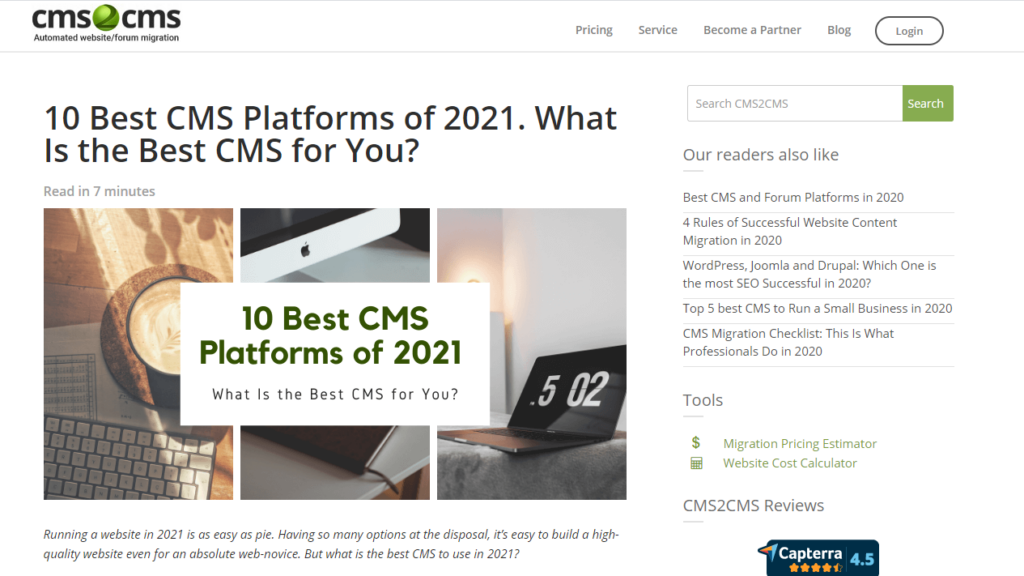 ---
As we've already mentioned, it's not enough to have a blog. Its content has to be meaningful and full of sense. But where does one can get inspiration? I'm happy to share with you a list of 115 trending blog topics and ideas for 2021. Find a trending subject, promote for free on Pinterest, learn some SEO and you're on your way to making your first blogging income.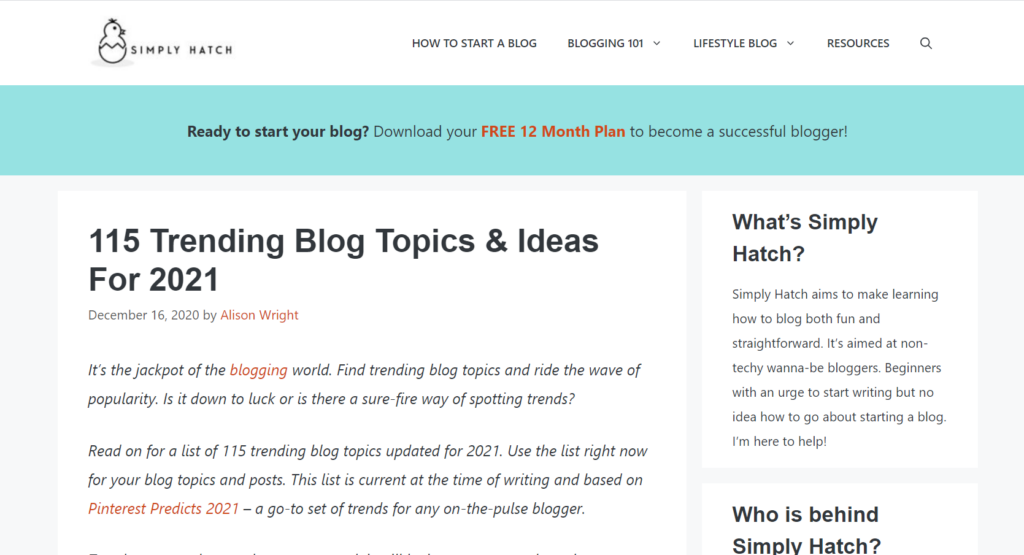 ---
Making $1 million out of the blog sounds too fantastic? Not a bit of it. Adam Enfroy made $1 million with a blog in under two years, reach more than 500,000 monthly readers, and was featured in Forbes, Entrepreneur, and Business Insider. Follow his own success story and find out what are 7 steps for starting a blog.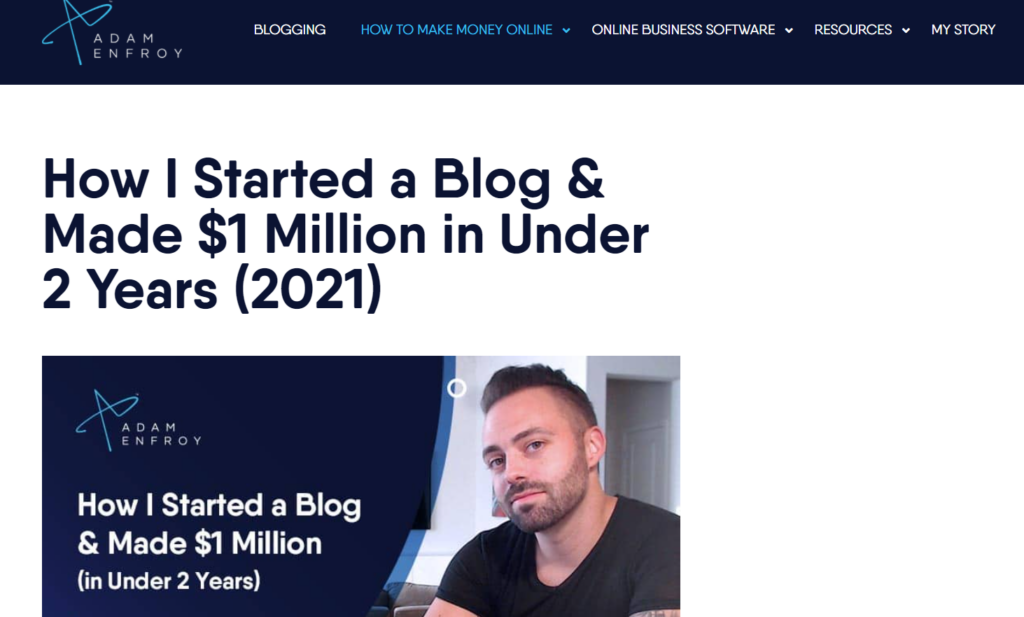 ---
And today's bonus is a service used by bloggers, marketers and all the people who constantly write texts. BuzzSumo helps to generate ideas, create high-performing content, monitor performance and identify influencers. Just enter a keyword you are interested in, and get a portion of great tips regarding promoting your blog in that direction.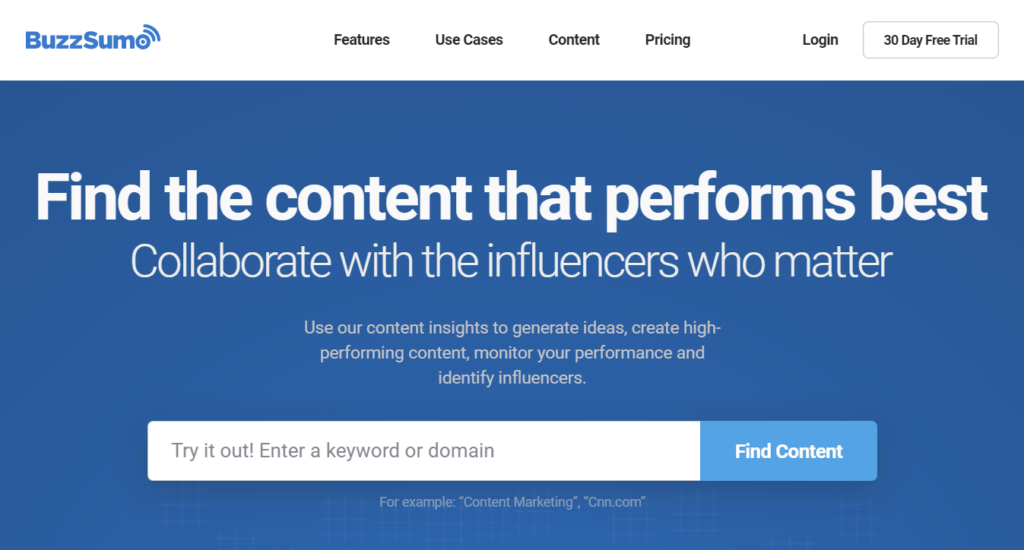 ---
Summing up, I want to say that starting a blog is actually not a big deal, but being a blogger – is quite challenging work, that needs constant efforts and improvements. 🔝
Hope you got inspired to creating your own blog after reading CMS Digest with blogging ideas for 2021. If you have more interesting suggestions – share your thought in the comments. And don't forget to follow aisite on Facebook, Twitter, Youtube, LinkedIn, and Instagram – lots of CMS-related content appear there. 🤩🤩🤩