Every season we select a handful of in-depth articles that we think are worth a bit of your valuable time. Here's the list of the top 5 articles (based on the number of times an article was read and recommended by our online users) that has proved to be the most original and thought-provoking, well-crafted and deeply resonant. Enjoy reading!
Another chance to catch the most interesting, and important articles from the autumn of 2014 from aisite. For one reason or another, the posts below are the ones that generated the most views, shares, comments, and emails. If you haven't read some of those articles, give them a look. If you read them back then, you might be surprised by how much you get out of a second look.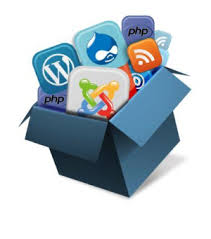 There is a gazillion articles on the web coaxing you to choose WordPress to settle your web project on. But what people don't tell you is that despite the fact that WordPress is indeed very versatile CMS solution and can be tweaked to suit any specific needs – there are some places where it just should not be used. Reasons to Think twice Before Choosing WordPress  article tries to point out the places where WordPress should be avoided for obvious reasons.
Can't yet decide over the right-your-size CMS? Even though the "Big 3" is recognized as the most choicest CMSs out there, each of them is targeted at different users, varying heavily in features and capabilities. WordPress Vs Joomla vs Drupal: Choosing the Right CMS article aims to provide you with all the necessary information for you to pick a CMS that fits your requirements best.
Many still consider WordPress as the tool for amateurs and hobbyists. What began as a blogging tool in 2003, has grown in less than a decade to become the largest CMS platform in the world, used by millions of sites and seen by tens of millions of people every day. To set the record straight, the article Benefits of Using WordPress for Your Website presents an infographic demonstrating the major benefits of WordPress that make people from around the globe gravitate towards it.
For those willing to know what's behind the curtains – The Story Behind the aisite Project. Interview with Max Orlovsky will surely reveal many new facts about the service and provide you with more nuanced perspective of the CMS industry. The Project Manager shares his thoughts and experience how the product manages to grow under the current economic climate, and how they're planning to be successful in the future.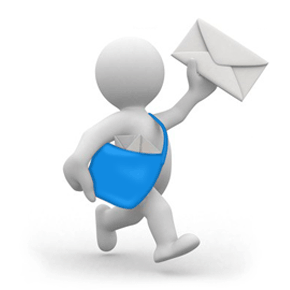 In case you find yourself facing a big problem of dissatisfaction with your current Drupal website and consider it to be an overkill for your website – WordPress should definitely be high on your consideration list as an alternative. The article Drupal to WordPress. Why Make the Switch? presents a comparative review of both CMS solutions for you to realize what is the right-your-size CMS and how to switch to it in the most effortless manner.
Hopefully, the aforementioned wrap-up of the most trafficked posts will help you to keep pace with the recent web news and, therefore, make your online presence even more successful. Be on the lookout for next season's article round up with more original articles, and points taken.
In case you wish to convert either to WordPress, Joomla or Drupal – aisite automated migration service is here help you succeed with the migration procedure as seamlessly and stress-free as possible.
Left with any questions? Feel free to leave a comment below and we'll get the discussion started.