There are a number of content management systems (CMS) floating around the Web that provide foundation for creating amazing do-it-yourself websites. And not for nothing choosing the right one has become somewhat of an ordeal – 'cos so many factors should be taken into consideration to make the right choice. The post below aims to discuss the immense benefits of Joomla! CMS that all of the tools to drive success in one place.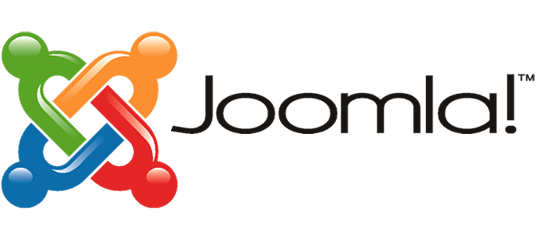 Joomla! is an extremely efficient website creation platform that allows to develop unique-looking sites and make those sites run successfully. It is currently listed as one of the most popular and beloved CMS solutions in the world that boasts over 30 million downloads to date. Such noteworthy sites as Cloud.com, Linux.com are powered by Joomla! CMS.
Joomla! is quite easy and fast to get started with (much like WordPress). The main content and usability of a newly created website can be put in place and ready to go, allowing users to focus on the meat of the content. Despite the fact that the platform demands a bit more experience and time for the installation process – once customized and installed, Joomla! is pretty simple to operate it properly and therefore, get a full advantage of it. After installing Joomla! to a web server, users are given a large array of basic and complex tools to create any type of website with any functionality. Due to the high level of customization capabilities everything from a simple blog, personal web page to complex corporate web applications are definitely within the power of Joomla!. The platform makes its best presenting a good option for both green hands and veterans of website creation. In easier words, it offers experts a stable platform from which to cast plugins, modules and other components; besides, due to the plenty of functionality that it provides to create amazing do-it-yourself websites, less technical users also find a lot to like with Joomla!. With all these factors contributing to its success, it's no wonder that it is often treated as a one-size-fits-all solution.

K2 is a content construction kit for Joomla! which vastly increases its abilities as a CMS. Being packed with those important features that Joomla! lacks (for instance, comments, image auto-resizing and author profile pages), it puts the platform a step forward in the context of other CMS options. The advantages of K2 component are obvious. Below, there is a compilation of the preferences which make lots of users gravitate towards K2:
1. K2 is easier than Joomla's own CMS
If you want to add an image to an article, you need to go to the media manager and do it from there. In K2, you can insert an image from the article itself.
2. K2 has more features than Joomla's own core
Tags, native comments, custom fields, related items – all these features that make content editing easier exist in K2, but not in Joomla!.
3. K2 is stable
K2 is no less stable than Joomla!'s own core. Besides, it's much easier (and less stressful) to fix something in K2's core than fixing the same in Joomla!'s core.
4. Many prominent extensions are compatible with K2
The most prominent Joomla! extensions are compatible with K2. Additionally, there is tons of extensions that are made exclusively for K2.
5. K2 has a huge community and a responsible core team
When it comes to fixing bugs, K2's core team is very proactive. Due to the fact that many K2 users share the problems and challenges that they're facing with other K2 users – an active and a very large community has been created to help them cope with any issue.
That was all about Joomla! K2. Hopefully, the article will come in handy for those hesitating whether to start their web project with it.
In case it sounds like a right fit for you – take this chance and migrate to Joomla! K2 with no more worries and hesitations.