If you consider your own forum creation, more likely, you are torn apart deciding which forum/platform to choose. No doubt, there is a dime dozen of bulletin boards with the sophisticated and advanced functionality, powerful features, and the corresponding level of complexity for every user. Moreover, you are able to choose between "the standalone" forum board as well as the fully-featured CMS with forum platform integration. Which one should you give a head start? – Perhaps, that is the major question.
Thus, on this subject, we are going to dot all the "i" on which forum building tool to choose – a single bulletin board or a multisided CMS+forum. As the example of them, you are offered to look through the top representatives of their kind – bbPress vs phpBB. So, let's discover them in details.
Why CMS+Forum Unity Wins? bbPress Prio
Forum is Not a Limit
bbPress is considered to be a forum software made the WordPress way. In plain words, this is an extension/plugin that may be installed on the WordPress core. Thus, you are able to not only run a forum but a website, blog, an e-store (with the corresponding plugin installed).
Single Login
With bbPress, your web page users shouldn't log in twice, separately to a site and forum. They will be connected at the same time. Such integration doesn't require any efforts or extra installation.
Built-In Functionality
One of the most prominent features of bbPress is built-in functionality. You don't have to work with codes and scripts in order to add a widget or a snippet to your forum. All these procedures are very intuitive.
Powerful SEO Abilities
Comparing bbPress to phpBB, the former is more SEO-friendly due to its connection to WordPress that is the lovely child of Google bots.
What is Bulletin Board Power? phpBB Source of Energy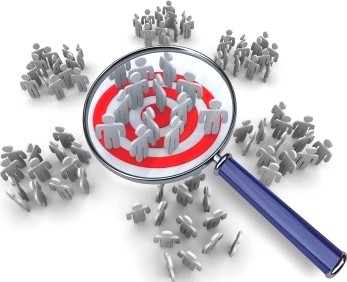 Forum Lord
Frankly speaking, phpBB is really a mindful solution for creating extended forums. This platform opens all the horizons for unique web page development as well as your personal programming growth and improvement.
Super-Active Search Spiders
While comparing the searching systems of phpBB to bbPress, the former is more advanced and powerful. bbPress search is more suitable for small forums and it may be better to make use of Google Search tool to allow the search facility to find the best possible result.
Private Messaging Added
Contrary to bbPress, phpBB possesses the private messaging function by default, while bbPress requires bbPM plugin installation.
Customized MODs Creation Supported
In addition, you are able not only to improve your forum functionality with the whole bulk of various MODs, but if you have some knowledge of codes, you may create modifications by your own without bells and whistles.
phpBB or bbPress: Taking up the Option
Summing everything up, while choosing your future forum platform, think carefully whether it's essential to connect your forum with the site or another web project or maybe your forum dominates over another your web pages.
If you've already chosen your forum tool, but it turned to be the wrong solution – you have an option to migrate your forum content to the bulletin board that suits you better. You have a chance to convert your forum from phpBB to WordPress with bbPress plugin absolutely automatedly with aisite. All your forum items including threads, topics, posts, user data, poll, etc. will be moved swiftly to bbPress allowing you to manage both your forum and website within one dashboard.
In case you wish to become a forum guru with phpBB, you can make the automated switch as well. Just set up your free Demo Migration in order to perform bbPress to phpBB or another forum conversion briskly and accurately.