Joomla and WordPress are considered to be the most popular and powerful platforms all over the world. Both of them offer lots of opportunities and possibilities for their users. Although they pursue the same aim which is to be a platform to create and run a site on, they differ from each other in many ways.
WordPress is known as user-friendly CMS. It is really easy to develop and manage a web project on this platform. There is no need to have strong coding knowledge in administering a site, that is why WordPress is the best solution for the lay-users with no programming background.
Joomla, in contrast, is not so easy-to-use as WP. Lots of people can feel dizzy when they meet all the opportunities which this CMS provides them with. That is why Joomla is a good choice for those who have already some skills and knowledge in running this type of the website.
If you have batted on the wrong horse, you have chosen Joomla to run a website on but now you want it on WordPress, then you should know that it is possible to move all your content from one platform to another. There are many ways to perform this Joomla to WordPress migration but most of them demand coding skills to make the switch. If you want the process of conversion to be fully automated, then you can use the Joomla to WordPress Migration plugin. With this tool the switch will be flawless and accurate, so that there is no need to worry about losing some part of the content. Plus, all you have to do during the process is to press the button and enjoy the results.
In order to make it simple for you, we will provide you with the step-by-step instruction of the conversion using Joomla to WordPress Migration plugin.
1. To start with the migration, you will have to visit the official WordPress plugin repository and find "aisite: Automated Joomla to WordPress Migration" plugin. Then you need to download it to your PC.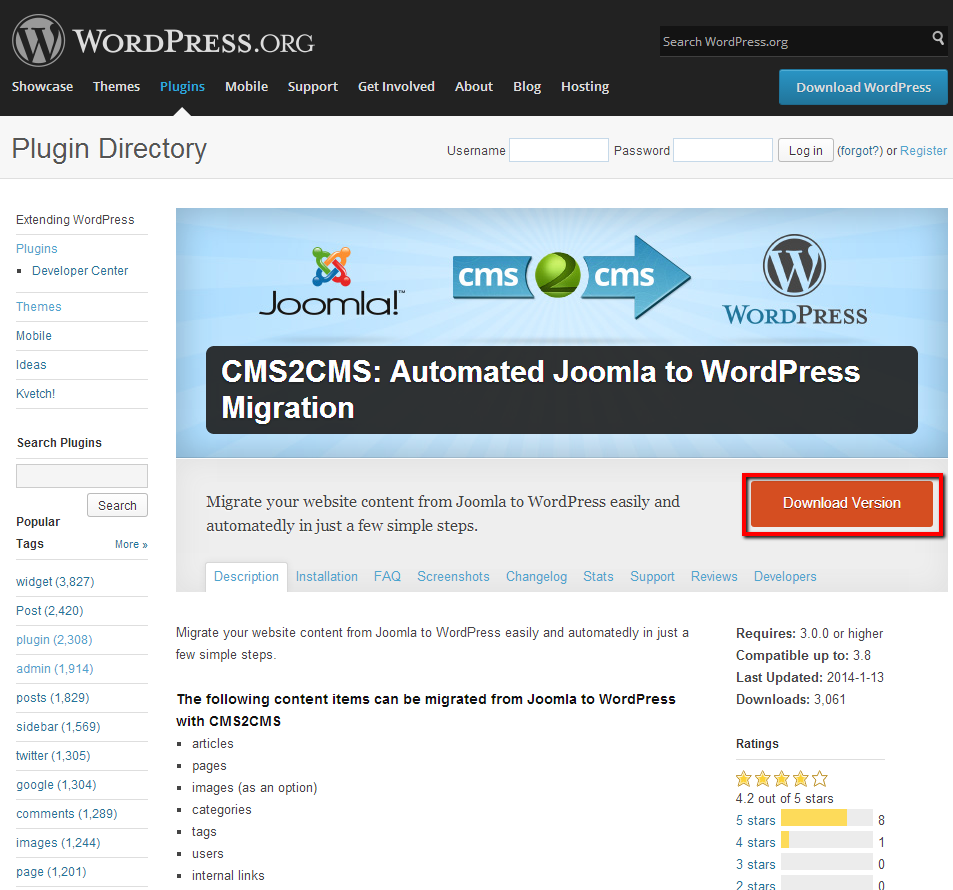 2. After that go to WordPress Admin Panel ? Plugins ? Add New. Then find a zip file on your computer and upload it to the WP plugin directory.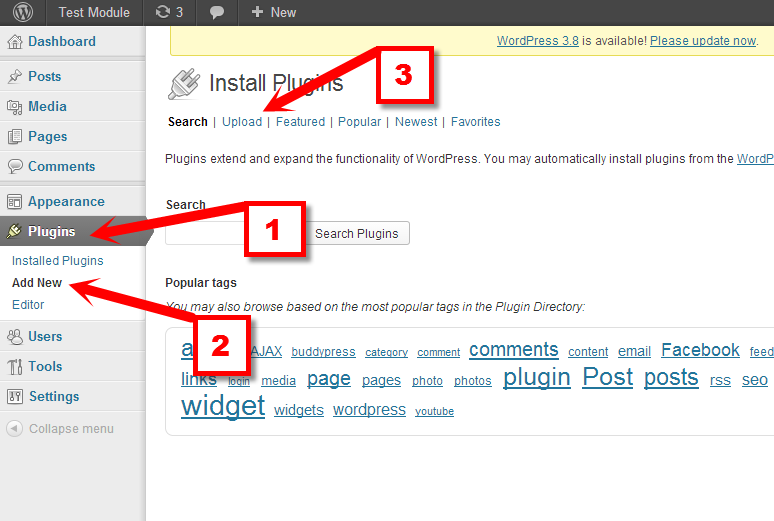 3. Now you should activate the uploaded plugin.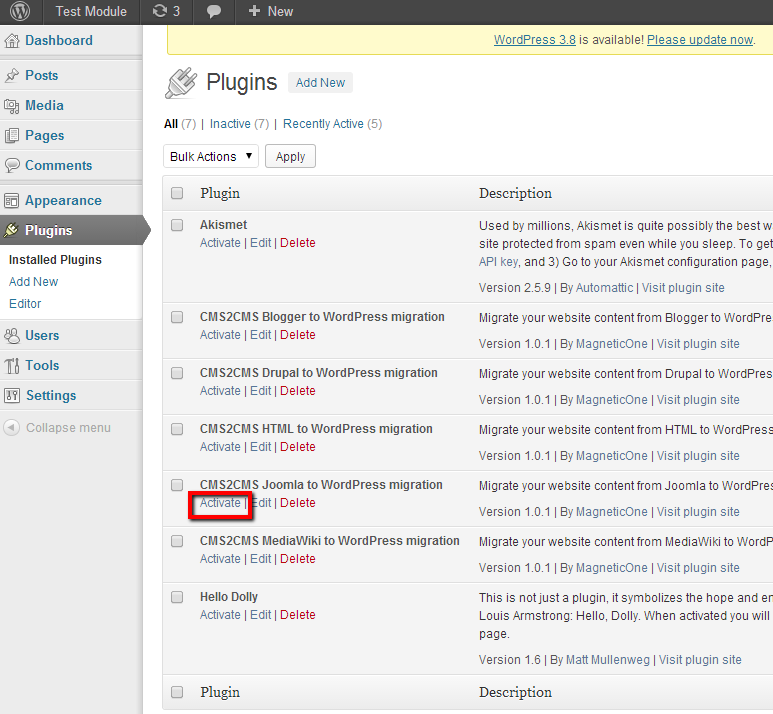 4. The next step is to register the new aisite account.
5. Now download the connection bridge to your computer and extract it from the zip file. Then you should upload the extracted 'aisite' folder to Joomla root directory. After that provide your Joomla website URL and press 'Verify the Connection'.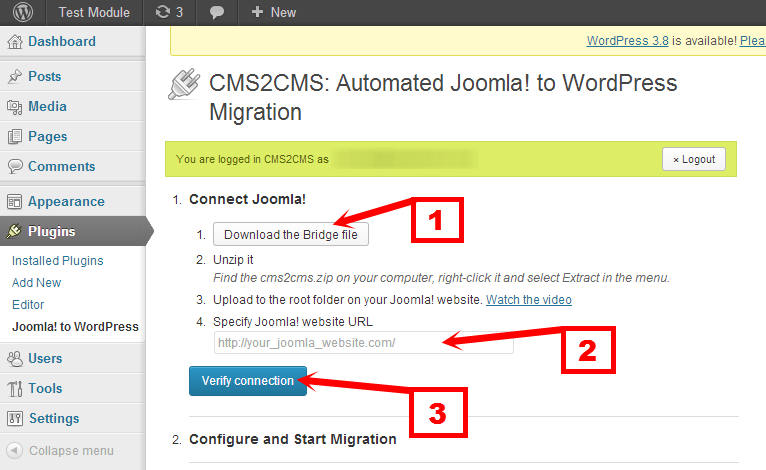 6. Now click 'Start Migration' and you will be automatedly redirected to the aisite website to complete your conversion.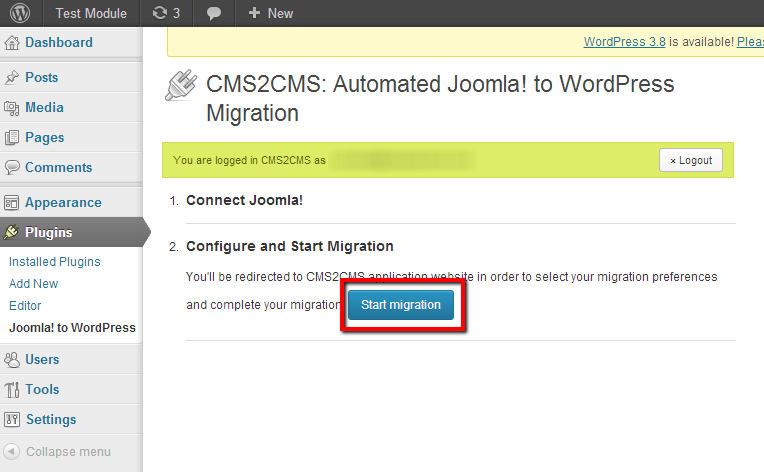 7. Now you will be provided with the opportunity to choose the additional options. They are the following:
Migrate Media – to have images moved;
Make URLs SEO friendly – to have internal links formed according to SEO URL structure on WordPress website;
301 Redirect – to keep your ranking and visitors after the migration;
Clear Target website data – delete the content from WordPress site.
8. Now you can try a free Demo Migration. This option provides with a possibility to see the service in process and estimate the new look of your website.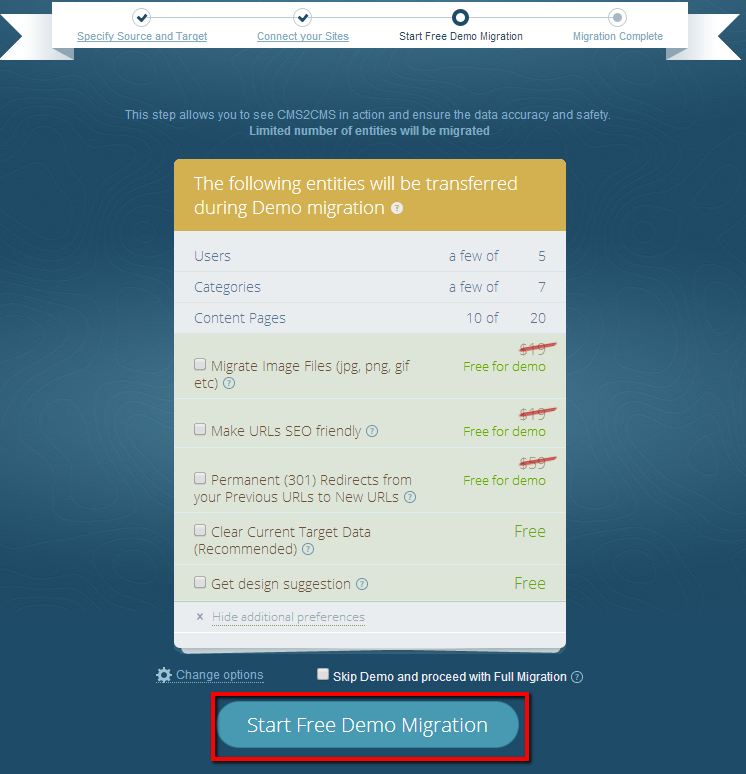 9. The final step of the Joomla to WordPress migration is to run a Full Migration. After that you will be able to enjoy the real results of the conversion.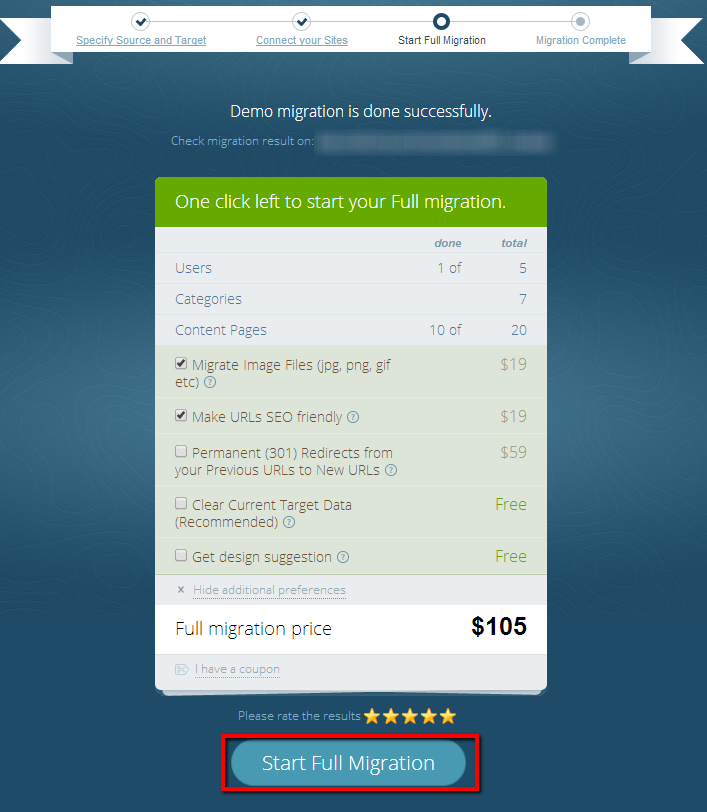 Now you are provided with all the necessary information on how the Automated Joomla to WordPress Migration plugin works. So, don't hesitate any longer, make your choice and start the migration right away.