Usually, the constant inspiration and passionate dedication are the main roots of the successful blog running. But, what an explosive mixture is that everlasting craft devotion together with the highly advanced blog building tool, isn't it? In fact, it's very easy to combine both these components in order to get the flexible and convenient scope for mastering.
More offer, people give their preference to WordPress CMS platform over other blogging tool. And it's not for nothing, this CMS has taken the respectful place among others because of its user friendly interface, well-developed functionality, and the variety of design solutions.
In case you are currently running your website on Blogger platform, but have a desire to give a try to WordPress, we prepared to you the full-cycled process of Blogger to WordPress Migration with the pre- and post-migration steps.
What Items Will be Migrated from Blogger.com to WordPress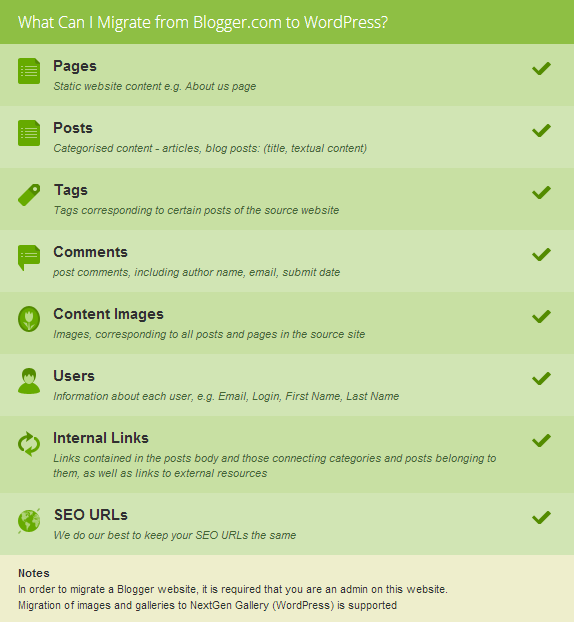 If you've already made a decision on Blogger to WordPress switching, do this automatedly with ease, accuracy, and ant drop of losses. Perform your free Demo Migration and check for yourself, there's no other way to make your migration invisible and beneficial.