WordPress blogging is a great way to channel your thoughts and build online authority, but it can get you so far only if you don't pay attention to the latest search engine optimization (SEO) principles. There are millions of WordPress websites out there and the only way to improve ranking is by maximizing the discoverability of your site.
How can you do it?
There are many different SEO tactics to choose from, but some proved to be more impactful than others. You should begin with the basics and make use of the best optimization tricks from day one. Here we will show you the seven top-performing SEO strategies for your WordPress blog in 2021. 
1. Improve website performance
The first thing you need to do is to enhance the overall website performance. It will make your blog better and convince search engines that the site deserves a higher ranking. Generally speaking, you can improve performance with these three actions:
Mobile-friendliness

: The majority of online experiences are smartphone-driven, which makes mobile responsiveness a quintessential SEO component. Therefore, design a website in a way that perfectly suits all types of devices and screen dimensions.

Navigation

: The second solution is to simplify website navigation because it improves users' experiences and encourages them to spend more time surfing your site. 

Increase page load speed

: Finally, you should make the WordPress website faster. This is a critical feature because users hate waiting for a page to load for more than two or three seconds. 
2. Create amazing content
This one is obvious and goes without saying, but you should never underestimate the impact of content quality on search ranking. After all, people are visiting blogs because they want to read high-quality articles, so you better indulge them by crafting amazing posts. 
The main idea is to write blog posts that are highly relevant to the target audience. You should carefully select your niche and then make a long-term publishing plan packed with interesting topics.
It all starts with headlines as you ought to come up with a thought-provoking title for each post. Don't be afraid of playing with emotions, using humor, or adding numbers to the headline because such tricks work well in most cases.
Besides that, the average Google first page result contains 1,890 words. It means that top-performing articles are long and highly informative, so do your best to write accordingly. Google and other search engines will recognize the quality of your posts and reward you with a top 10 position. 
3. Use the right keywords
If there is one concept that makes the biggest impression on search engine algorithms, it must come in the form of keywords. In such circumstances, you need to do the math and identify the most relevant search terms and phrases for your blog. 
Keep the keyword SEO strategy versatile – be creative, don't stick to just one keyword, and use longtail keywords as well. 
For example, content creation agencies will often target a keyword such as paper service, but they will also make use of similar solutions like assignment writing help. You should follow the same pattern and play with different keyword ideas – it will help you reach a lot of readers and improve the visibility of your blog. 
4. Mind the readability
One of the easiest ways to fend off readers is to structure the content poorly, that is why you need to pay special attention to the overall readability of articles. What does it mean?
It means that each post has to be well-structured. The simplest solution is to use a typical format with introductions, body parts, and conclusions. Besides that, you should divide content into smaller paragraphs and use enough whitespaces to ensure easy scanning.  
At the same time, you should avoid passive voice, buzzwords, and industry jargon. Such elements annoy readers and prevent less knowledgeable users from enjoying your posts. This is why we recommend you to use a tool like Hemingway to test readability and simplify your content. 
5. Optimize images
Blogs with images tend to perform much better than those without any visuals, but it can harm your SEO strategy if you don't approach the problem carefully. Namely, images can come in large and heavy formats, thus jeopardizing the functioning of a WordPress website. 
Your job is to resize each photo and make it lighter. The best solution is to install a WordPress plugin such as EWWW Image Optimizer. It's a highly practical tool that will compress all images without jeopardizing their quality, while it also searches and finds the right format for each photo. The best thing about EWWW Image Optimizer is that you can use it free of charge.
6. Customize URLs 
Your readers will identify the topic of the article by reading its headline. On the other side, search engines will identify and index the topic of a new post based on the URL. Your job is to take advantage of this fact by customizing webpage links.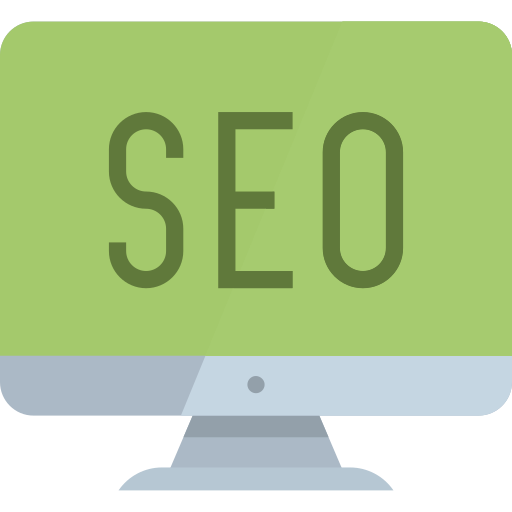 Think about these two URL options for a moment:
www.abc.com/8rrluh84a$%/ 

www.abc.com/SEO-tips-wordpress/ 
Which one do you believe to be better? The answer is obvious as the second link looks much nicer and immediately tells you what the article is all about. This is exactly why you should tailor blog URLs and help search engines to recognize your topics instantly.
7. Use outbound and internal links
The last strategy on our list is to use a combination of outbound and internal links in your blog posts. What makes this tip so precious? Here is why:
Outbound links should redirect readers to authority websites. This is an easy way to support your own statement by pointing out relevant and recent studies in the same niche. 

Internal links are a genuine traffic booster because they encourage readers to spend more time exploring the content on your WordPress website. It's a simple trick to generate additional interest in your posts, so make sure to exploit it.
Up to You
Now that you know the importance of content optimization and the best ways to take care of it, the only thing left is to make the first move and improve the performance of your website. Make sure to use our tips, but don't hesitate to leave a comment if you have other SEO strategies to share with our readers!