Preaching the basic concerns of bulletin boards, Kunena, ( this word means 'to speak'), is a forum extension, developed to be integrated with Joomla CMS platform. The first version release was at 2009 that out a start of Joomla forum building. The principal aim of Kunena is to create a user friendly forum that is easily integrated and operated with the website, whether you are an amateur or web professional.
Scanning what is Kunena in details, we may distinguish some benefits that will help you to be sure of Joomla Kunena robust and user friendly management forum solution. So, let's check up 6 benefits that will make you choose Joomla Kunena over other forum platforms.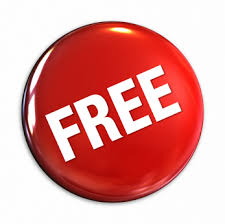 1. Non-Commercial Extension
Joomla Kunena is absolutely free of cost extension that provides you with out-of-box functionality that will make your forum management simple and effortless.
2. Direct Website Integration
If you want to run your forum site together with website, with Kunena, you don't have to install additional bridge or other third-party integration tools. Joomla Kunena is fully-integrated with Joomla content management system. You may create the full blast of extended web project, including website, blog, online store, and even forum.
3. Automated Upgrade
With every new version release, you may easily upgrade your Joomla Kunena forum no efforts at all. The upgrade process is made automatically with a few mouse clicks.
4. Unique and Unified Template Solution
Using Joomla Kunena, you may integrate the front end into the joomla template system and extend it with the custom forum template. Also, you can make some modification by using CSS to match your website and forum templates completely.
5. Robust Categorising
Joomla Kunena possesses advanced category system that supports the creation of nested categories, as well as categories inside other categories. Moreover, it's possible to organize your posts and topics in the tree of sections.
6. Accurate  and Convenient Grouping
With Joomla Kunena, you may set a forum as a public, private, or read only. Your forum members may be grouped into the registered users, administrators, moderators, or guests.
How to Migrate Existing Forum to Joomla Kunena?
In case you've decided to start running your website on Joomla Kunena, there's no need to start everything from scratch. You may easily migrate your existing forum content from vBulletin, bbPress, or phpBB to Joomla Kunena with no data losses and much time spending.
aisite migrates posts, threads, categories, tags, users, attachments, etc. automatedly from one forum to Kunena extension.  Kunena migration requires no technical expertise or knowledge.
So, set up your free Demo Migration in order to transfer all your forum content to your new Joomla Kunena site, and make sure – the switching is fast and absolutely invisible.