The most common way to start a web project today is to create a website based on a CMS (content management system). And why so? CMS platforms allow users to build and maintain websites of high quality without getting a minor coding concept. As a consequence, a lot of organizations, ventures, fields of knowledge, or simple personal blogs have appeared on the internet. The CMS platform market is so diverse, but WordPress and Joomla are still the top choices among users. Together they cover around 70% of the websites created. That is why a customer would most probably select one of these two beginning a new web project.
So, you finally decided to import from Joomla to WordPress – not an easy decision, definitely. And now it's time to search for the best way to do it.
Basically, whether you're a professional programmer or a user with just enough HTML knowledge to format the text – you are probably looking for a transferring way which would be the least money consuming and maximum fast.
Different CMSs, different terminology. Know the difference between WordPress and Joomla terms: 3 Big CMSs Terms Guide For Dummies [Short Vocabulary].
Let's compare these two CMSs in a few words
Joomla can be used to build blogs, conversation groups, dynamic business portals, and so on, with comparatively uncomplicated installation and set-up procedures. Joomla was originally built to be used as a CMS for creating complicated websites with several pages, which is why it could be a little difficult for newbies to navigate.
WordPress is the most popular platform for building websites. The great thing about WordPress is that it's free and open-source for everybody. This ensures that millions of people around the world, even with no web development experience, are able to create a high-quality, modern web website. The framework also comes with an interface that is intuitive and user-friendly.
The most common ways of converting from Joomla to WordPress are as follows:
moving all the content manually to the new WordPress installation
importing information from the MYSQL database
hiring professional help to do the transfer
You might know what their pros and cons are, so we're not going to elaborate further on this topic.
This tutorial offers you an alternative way of CMS migration to the latest WordPress (works for Joomla 1.5.x-3.x). It consists of moving your data from Joomla to WordPress online in a fully automated manner. There are actually two ways to complete your migration: using Connector plugin or Connection Bridge. This article provides you with the info on how to use the Connector plugin, though it's up to you which way of procedure to choose.
To prepare for your migration, download and install WordPress and choose a hosting for your site to be available online.
When both your Joomla and WordPress websites are live, you may initiate the migration setup process.
But first, 9 Things to Do When Migrating from Joomla to WordPress [Checklist].
Now it's time to have a look at the key steps of automated Joomla to WordPress migration:
Joomla to WordPress Website Conversion: 5 Steps to Complete
Register your account at the aisite website.
The only data required is your email, password, name, and phone number. Also, you are able to log in via your Facebook or Google account.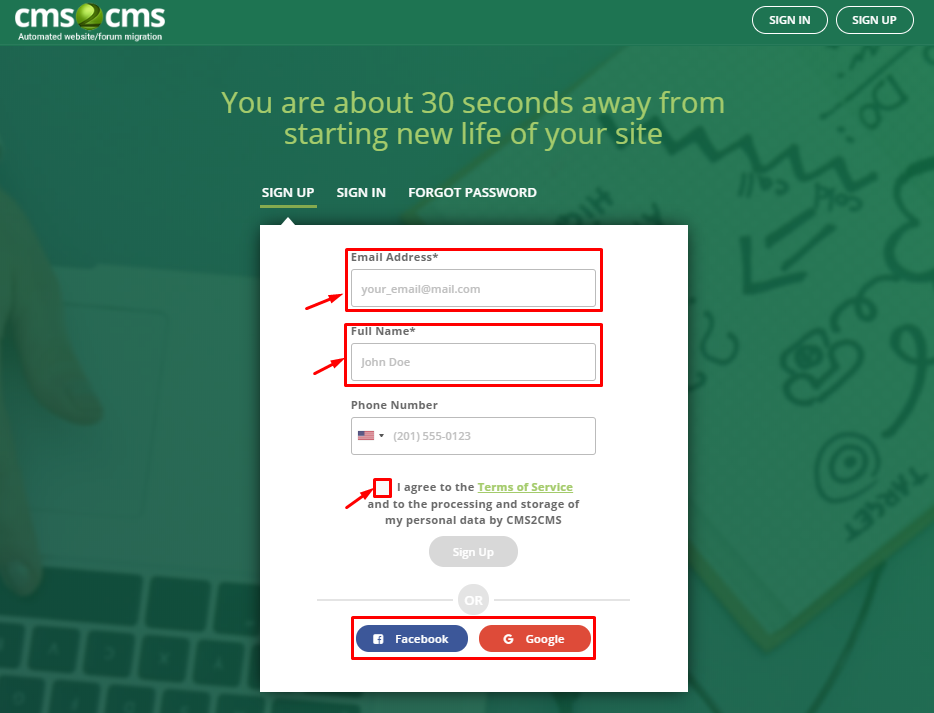 Choose the type of a platform (Joomla) you want to migrate from and provide the URL of your existing website.
Then click on the "Download Connector Extension" button and save the file to your local computer. It will be saved in a zip format containing aisite-connector-extension folder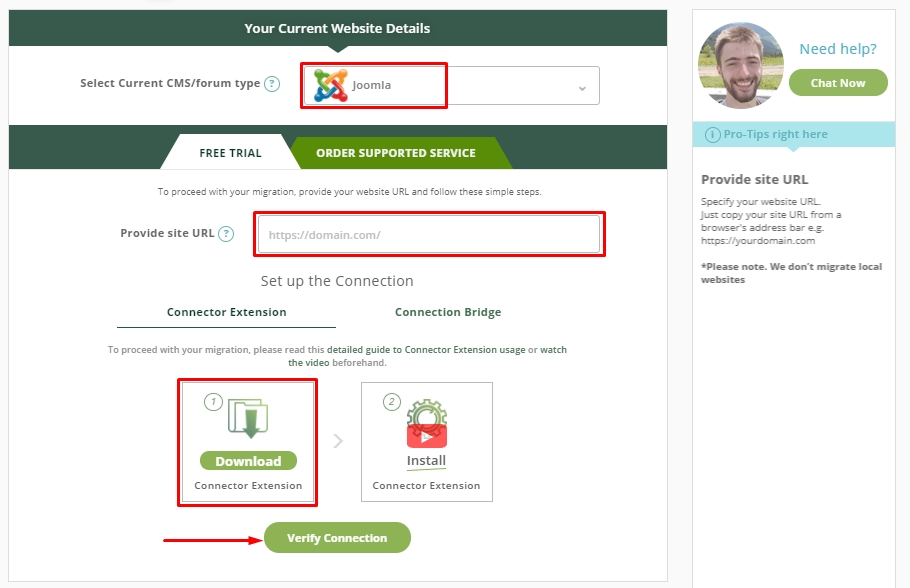 – Now upload the aisite Connector Extension to your Joomla site. Go to Extensions on your admin dashboard choose, the previously saved zip file from your computer and click Upload and Install button.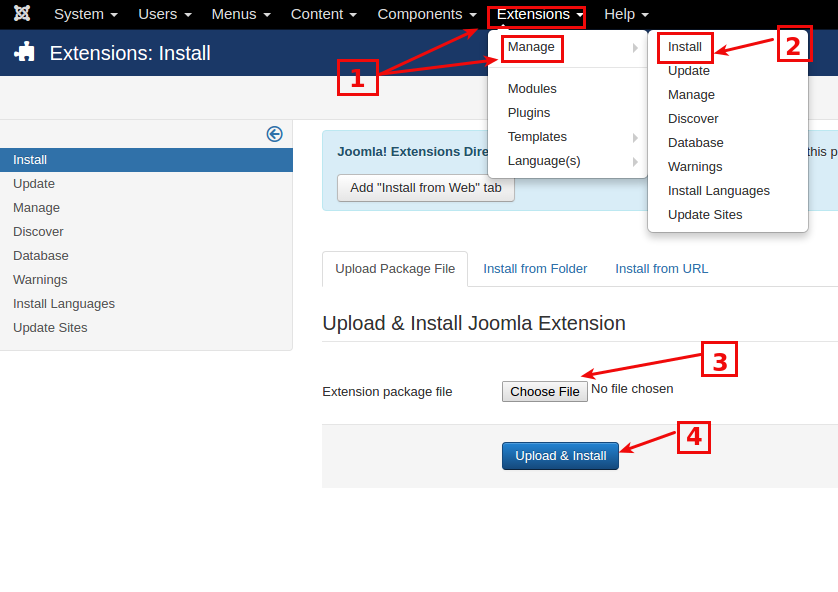 – Choose the right extension and log into aisite.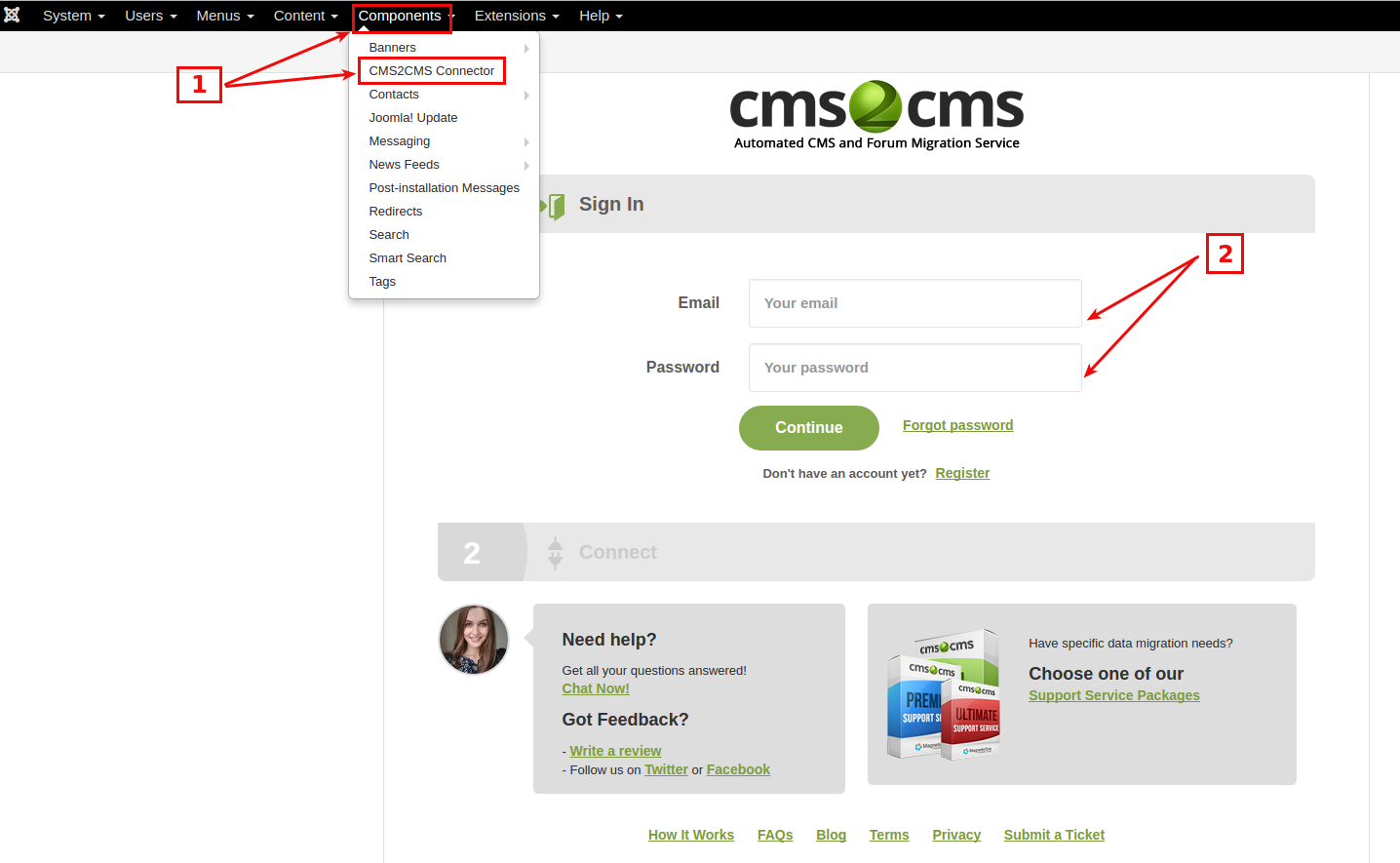 Choose your new CMS platform (WordPress) and enter its URL.
Now you need to establish the connection between two of your websites. To do this, you have to enter your admin login and password in order to install the Connector plugin automatically.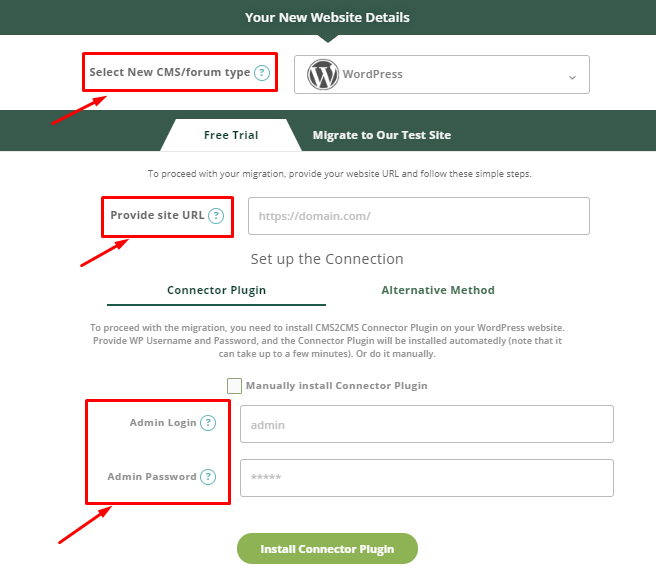 After that choose the entities that should be migrated.
On this page, you can also find additional options like metadata, 301 redirects, or image migration. The design migration option will be available after performing full migration. Then press the button below and proceed with your demo migration to get a sample of your website.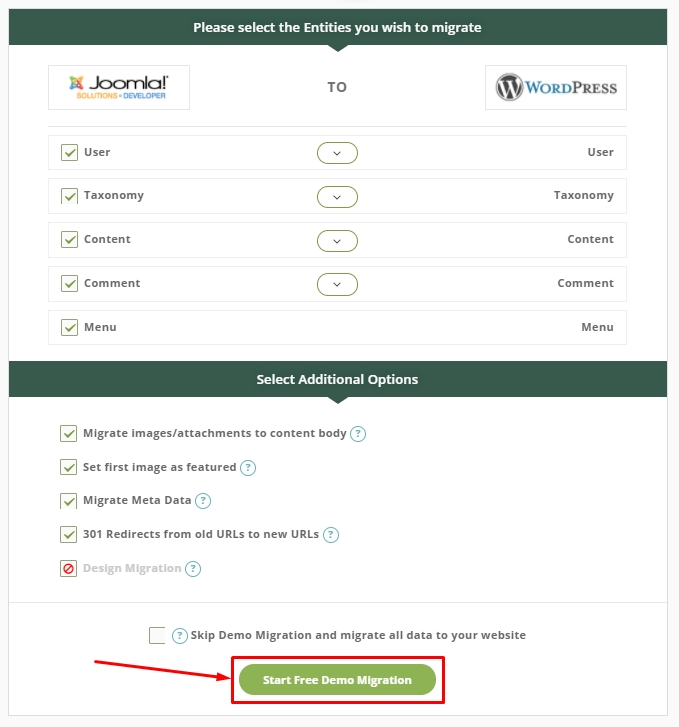 In case everything looks good to you, complete your migration.
You will be given the opportunity to select the type of migration insurance as well as some additional options.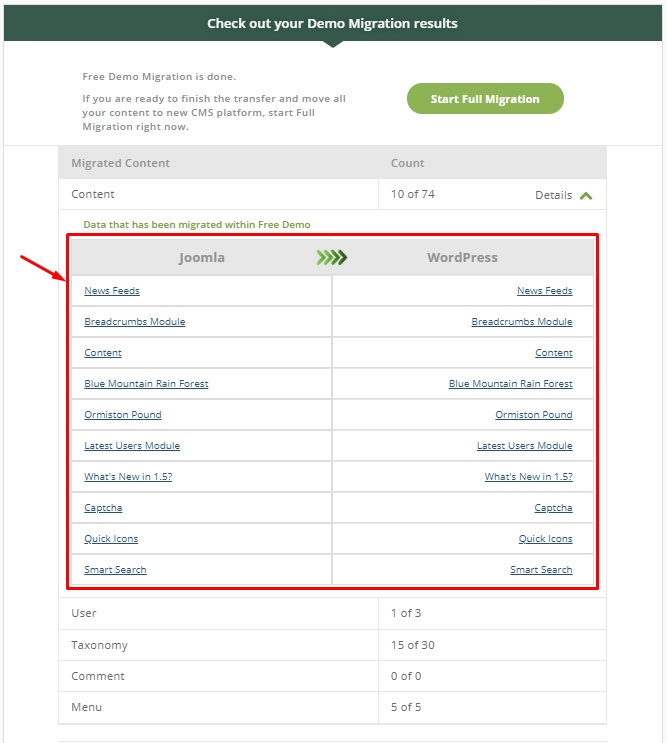 You'll be able to pick one of the gorgeous WP themes after Complete Migration. Also, you may request customization of the design at this point! 😉 Replication of your existing website or creating a new one – it's your choice! Check the packages offered and choose the most suitable one. Feel free to contact us using chat to discuss all the details or ask the questions!

You will be able to check the design packages and pick the most appropriate one after clicking the 'Request Design' button!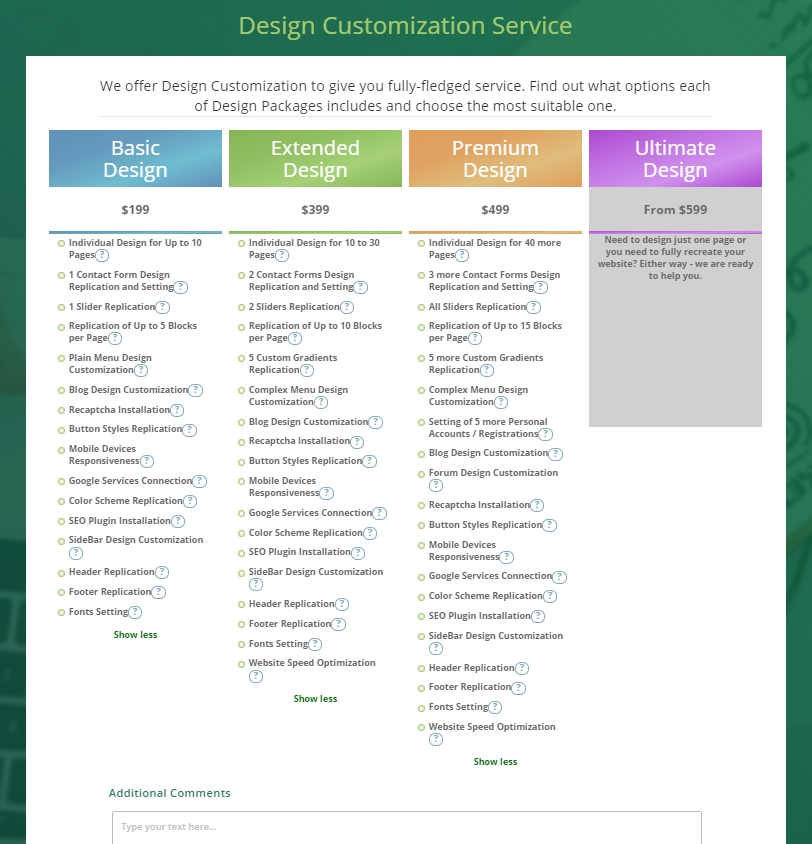 You can add or remove Entities, Insurance and start Full Joomla to WordPress Website Migration if you are satisfied with the results.Choose 'All-in-One options' – it provides a reduced price for the transferring of all the options mentioned above. Click the 'Start Full Migration' button to completely migrate Joomla to WordPress!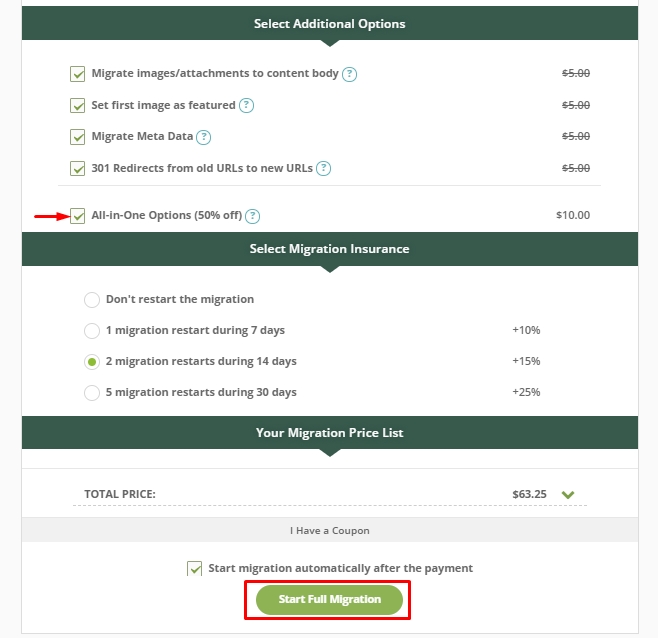 When the transfer is complete, you will receive an email notification and be able to check the fresh look of your WordPress website.
– the procedure is quite simple to follow and requires no advanced coding skills
– it can be performed from any spot on the globe where you have Internet access
– there's no need to install additional software or plugins
– you'll be able to move Joomla to WordPress within moments instead of the average 48-72 hours
Prefer watching to reading, here's a short video on how to migrate your Joomla website to WordPress in a matter of minutes :

Which Content Items You Can Migrate from Joomla to WordPress?
Static website pages (i.e. About Us, Homepage)
Categorized content like articles, blog posts (i.e. title, textual content)
Content categories and tags with preserved "parent-child" relations and related posts
Images and media files corresponding to all posts and pages in the source site
Information about each user (i.e. email, login, first name, last name)
Links contained in the content and those connecting categories and posts belonging to them, links to external resources.
Migration is performed the way to prevent losing SEO rankings: migration of SEO aliases, URLs, automated 301 redirects, and more
aisite transfers the functionality of the most significant extensions/plugins from one website another
So, now you know all the details on how to import Joomla to WordPress. Hurry up to sign up for aisite and start your Free demo migration with no delay!