In the universe of website creation the humanity may be divided into those who iconize WordPress and those who are scornful of every bit of its improvement. Nowadays, virtually, this CMS platform takes more than a half of market share among other website building tools. Starting out from simple blog-publishing tool, WordPress has made a huge jump forward and today it provides website owners with the all-inclusive fields for multiple web project creation.
So, what are the reasons of that universe adoration and recognition? Let's look through them deeply.
1. WordPress = Simplicity: Equation Mark Only
Yes, that's true, WordPress and Simplicity are the synonyms, the words with same meaning shades. You shouldn't be a tech-guru or coding-obsessed to create and manage a website on WP. Frequently those who run their web projects on WordPress core compare its dashboard to that of visual text editor. And be sure, it's not an exaggeration – simple version upgrade procedure, full-site optimization, rich out-of-the-box features (plugins, categorise, settings, SEO options) – everything is tidily arranged.
2. Breeze Content Adding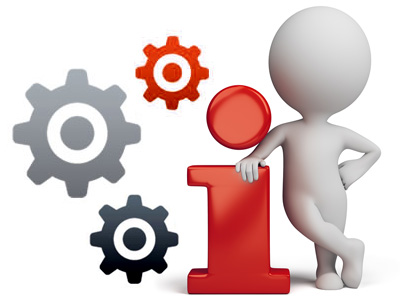 WordPress possesses visual text editor – WYSIWYG (What You See Is What You Get). It means that you don't have to be HTML-savvy or manage your website content via FTP client software, means that you don't have to add the pictures to your post via FTP, but just upload them via your user-friendly media gallery. You just click the buttons to create blog post, new page, upload media files likes videos, image galleries, documents, etc.
3. Extremely SEO-Friendly
WordPress, on its own, is a SEO-friendly CMS platform. It has a clearly written code and scripts that are easy to read and index by Google bots. Moreover, you may simply optimize every post, image, or other files for search engines – you just add meta tags to almost to all your content and set up SEO friendly URLs. And don't forget about the third party SEO tools. You may upload any free or commercial plugin for better search engine optimization.
4. From Small to Large Web Projects
Many think that WordPress is just a plain blogging platform. It's true if only they speak about hosted WordPress.com. Now, the self-hosted WP possesses the robust functionality and is able to handle not just a simple blog, but a complex web projects. You may easily create a website with a forum (you just need to install forum plugin, for instance, the one like bbPress or Simple:Press, etc.) or even online store with e-commerce plugin like WooCommerce, eShop, etc.
5. Expandable Functionality
One more thing that makes WordPress the favourite website building tool is the ability to expand its functionality in accordance to your demands and wishes. So, it's possible to do with the various plugins installation. Technically, you may differentiate the plugins types into two – those which improve your site functionality (some tools for your web page security, SEO options, etc) and those that help you to optimize your website management (some text widgets, image galleries, social bookmarking widget, etc).
So, you should know, these are just the basic WordPress benefits and privileges over other website building platforms. The real pleasure and enthusiasm of running a WordPress website comes when you plug headlong into your site management.
Planning to Switch to WordPress? Here's the Way!
If you currently run your website on another CMS platform, but want to give a try to a brand new WP, there's an automated solution to migrate to WordPress almost in no time. aisite migrates all the website content automatedly with no efforts and extra installation. Plus, you may easily set up permanent 301 URLs redirects from your old CMS to the new one which will help you to preserve your site SEO.
Have already made decision? So, set up your free Demo Migration and you'll see how it's simple to migrate all your website content to your dream WordPress site.