Before snapping into the action with your future web project, there are some things you should ponder about. The first one is the CMS platform to base your site on. We have prepared for you so-called questions checklist to help you make the right decision before choosing a CMS for your website or blog. So let's get down to this right now!
1. What is Your Website Goal?
The pre-phase of making the final solution on which CMS to choose, you should point out the main assignment of your future website. Basically, we may divide all the web pages into two – the amateur and business ones.
In case you want to create a personal diary or simple blog for sharing your ideas, the hosted blog builder tool would be a good solution for you. The most popular of them are Tumblr, Blogger and others. These utilities are totally free, you don't have to pay for hosting, but in case you want to possess custom domain name – it's on a paid basis.
But, be careful with the autonomy of your website/blog content. You may feel not enough freedom for your site, and you are not the only owner of your web page. Also, a hosted service may be sold, as it happened to Tumblr quite recently, and then change so that you won't be willing to use it anymore. Also, such blogging tools don't fully provide their users with versatile functionality (on this topic we'll speak later).
2. Do you Care about the Number of Visitors?

One more thing you have to consider is how to set cap at more users and make your website more popular – especially if it's a business site. In this case, it's better to choose the self-hosted CMS platforms, such as WordPress, Joomla, Drupal etc. It's easier to optimize them for SEO in order to get more traffic. These CMSs offer built-in or third-party plugins or extensions that you may easily implement into your site to improve your rankings in search engines.
Self-hosted platforms are suitable for personal blogs as well. However, mind that in contrast to hosted solutions, you will be responsible for your website maintenance and security and will have to purchase hosting and a domain name, which means extra spendings.
3. How Much Flexibility You Need?
If you are going to need additional functionality for your website, stand alone CMSs provide you with endless versatility of both free and paid plugins and extensions, while with free blogging tools your choice of extra functions will be limited.
The same goes for your website design. Free hosted platforms provide you with a number of design solutions for your site, but you won't have much freedom with customizing them to suit your needs. On the other hand, there are millions of themes and templates developed for WordPress, Joomla, Drupal and other self-hosted tools. Moreover, they allow infinite experimenting with every element of site appearance, which requires certain skills though.
4. How Experienced are You?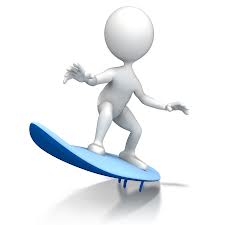 One more important factor you should analyze is your experience in the website management. If you have never run a web page before, it's more recommended to start your site way with hosted blogging software. For instance, Blogger is perfectly suitable for a blog with lots of textual content, and Tumblr allows sharing pictures, photos, following each other's blogs etc. Both creating your account and managing your blog in these blogging systems are comprehensive and straightforward.
If you know a thing or two about the web project management, you may try self-hosted CMS platforms. WordPress is believed to be the most easy to use out there, with Joomla following close behind. As to Drupal, this tool is more complex and is frequently called "the developer platform".
Those are the top 4 questions, you should think about before choosing CMS platform for your dream web project.
What if You'd Like to Change your CMS?
Changing a CMS platform is a serious undertaking. The procedure is lengthy and tedious if you plan to do it manually, especially if you have already got much content on your website. Nevertheless, there's an option to ease this task and automate your website migration.
For instance, aisite allow to perform totally automated switching from one CMS platform to another, including such ways of migration: from hosted Blogger, Tumblr to WordPress, Joomla, Drupal etc, as well as data migration between the self-hosted CMSs. This way, instead of days or weeks of copy-pasting, you get your site migrated in minutes with all connections between your content, as well as site navigation, preserved.
Try the free Demo Migration with aisite and see that it's possible to start running your new website in minutes.