Whatever platform you prefer, awesome websites can be built on both. At first sight, WordPress and Drupal might aim at different types of websites developing, though if generalize a bit, one can admit, that both CMSs are a type of 'one-suits-all large sandboxes.'  WordPress is not only a 'fancy-blogging' platform and Drupal isn't just a CMS for 'super-proficient-coders'. Not enough? We know some 'big guys' who run their websites on WordPress or Drupal.
WordPress is preferred by: Techcrunch, Mercedes-Benz, Microsoft News, Mozilla blog… (right, 'awesome websites run on WordPress' entered in Google search, can help you to include here more. )
Drupal is the core for: Taboola, Pinterest, Nokia, McDonalds Australia (all of these are needed things right? With Drupal in your mind you can be enlisted among these).
More stats and facts can be found in this infographic.
There are two questions, though, which can make you think thoroughly over answering what CMS to choose? Do I need to spend the <current> sum of money to build a website? And Do I need to save costs not spending the <current> sum of money when constructing a website?
These are your 2 main moves in your Drupal vs WordPress gearbox.
Let's start with the quick sight: what are the main advantages of these two CMS platforms, how popular are they, and approximate prices for using.
But don't make a final decision yet. Below the infographic, you can read a detailed comparison.
What to do when 'Drupal?'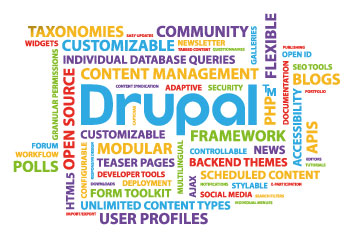 Drupal is considered to be quite a complicated CMS to comprehend if you have nothing to do with coding. Though, everything can be learned at ease these days, right? What is so cool about the current CMS?
Drupal is highly flexible with a lot of customization options.
High-security level.
Control over URL structure.
Lots of modules (+43k) and themes (+2k).
Perfect for complex websites, due to the opportunity to manage large amounts of data and load it faster, thanks to the default caching features.
Moreover, Drupal 8 offers enhanced options to make your website responsive and adjust to any type of device, you use. Here's also embedded WYSIWYG editor now (CKEditor) and Views module with the help of which you can customize your content look and functioning. In fact, trying is the best option to see more what the given CMS can you provide with. Drupal is considered to be a #1 choice for large corporate websites, where the managing massive amount of data is crucial.
Why Drupal might not be the best option?
Maintaining a Drupal website might be way too resources-consuming;
Requires medium to high technical expertise;
Major updates can turn your website into a real mess;
Hiring a techie person who would keep your Drupal website in a good fit can require a significant count of money.
When your choice is WordPress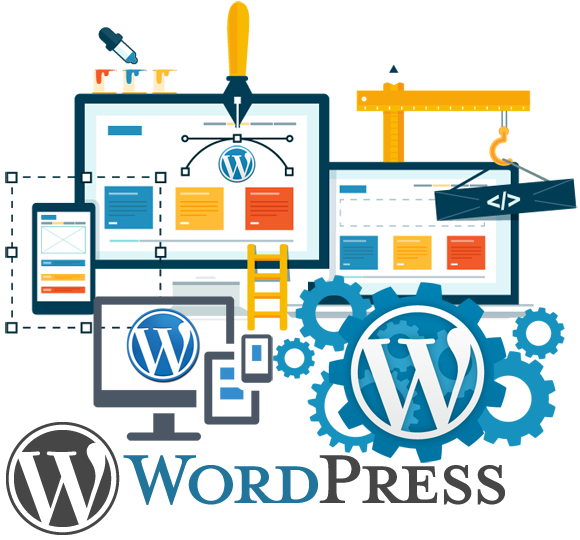 The very first reason why WordPress is the most used platform in the CMS world, it's because this CMS loves user very much. (An indeed user-friendly interface if compared to other platforms). WordPress doesn't limit with the blogging options as it was considered in the beginning, this platform powers ~ 24m websites and ~ 40% of which are blogs. Reasons to use WordPress:
Effortless to understand the inner processes without coding knowledge;
Incredibly flexible (being a user without a technical background, you can create a website the way you want it to be and maintain it)
In-built SEO functions (like readable URLs and clean code)
Lots of free themes (+7k) and plugins (+55k) (also here are more plugins than any other CMS has to help you deal with SEO like a pro).
Automated upgrades with a single click.
There are dozens of DIY alternative options which can save your time and money.
In fact, WordPress with its universality suits well for both user categories – non-coders and developers.
Though there are several hiccups about WordPress
If not properly secured, your website can easily become a hacking bullseye.
To edit the website's appearance CSS and HTML knowledge are required.
There might be a lot of incomplete plugins, which once installed might do some damage.
After this short but informative Drupal vs WordPress analysis, it's time to get to the core.
Costs. A total count up 🤑
WordPress DIY website prices:
Domain – from 15$/year
Hosting – from 90$/year
A premium theme – from 30-50$
Premium plugin – from 50$ and up/year
Security +/- 15-65$/year
Roughly an average DIY website can cost you from 200-250$ higher
Prices can fly up to the sky of course, depending on what type of website you want and how you want it to be managed.
For instance, custom WP website, along with custom design and plugin functionality can cost you from +/-6k to +15k to +20k.
Drupal prices
The cost draft here is different. In Drupal, everything depends strongly on what type of website do you build and what features you want here to be included.
A simple 'constructing a website part' can take you from 5,000-6,000$ to 20,000$ and higher. A standard Drupal project which takes 6-8 weeks for development may cost from 20,000$ to 40,000$ and higher. Monthly maintenance can vary from 500$ to 1,000$ and higher.
When everything is compared, weighed and planned in this Drupal vs WordPress analysis, choose what CMS suits your needs the best. When you see that there are more to fix than to add something new, try migrating your CMS platforms. You can also check out the Free Demo version to see how the switch works. 
How to Migrate Drupal to WordPress
Register aisite account or Sign In.
Specify your current website details.
Download the Connection Bridge and Install it.
Enter the new WordPress site information.
Set up the Free Demo migration and check the results!
Don't hesitate anymore – that's your chance to breathe the new life into your website! Start your Free Demo Migration and enjoy it!