The time you've enjoyed wasting can't be classified as time wasted.
Old saying
Truth be told, we all are not always serious and focused on everyday problems and business running. WordPress is no different. There is a pool of fun plugins to be found in the WP plugin repository aiming to squeeze some fun in your site. In this post, we've compiled a list of 10 crazy, foolish, and utterly useless WordPress plugins that can be used to add a fun factor to your site or blog.
A short preview of all WordPress plugins
Now, let's get fun!
If you know of any other futile, mind-boggling or just fun WordPress plugins, feel free to add them to the comments below 😉
List of fun WordPress plugins
The plugin adds a sidebar widget that displays interesting, useless, weird and wonderful random fun facts. It also makes it possible to add your own fun facts to the fact base of the plugin through the settings tab. Want to add your own fact? An easy interface built in the plugin will help you to do that.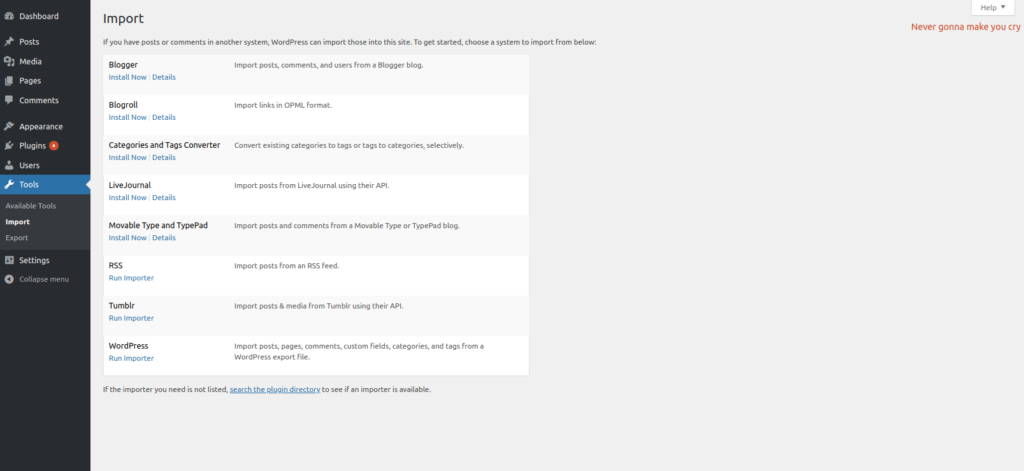 "…never gonna run around and desert you". Feel like dancing after reading this? Enjoy the lyrics of Rick Astley's song "Never Gonna Give You Up" in the top right corner of your admin dashboard 🎶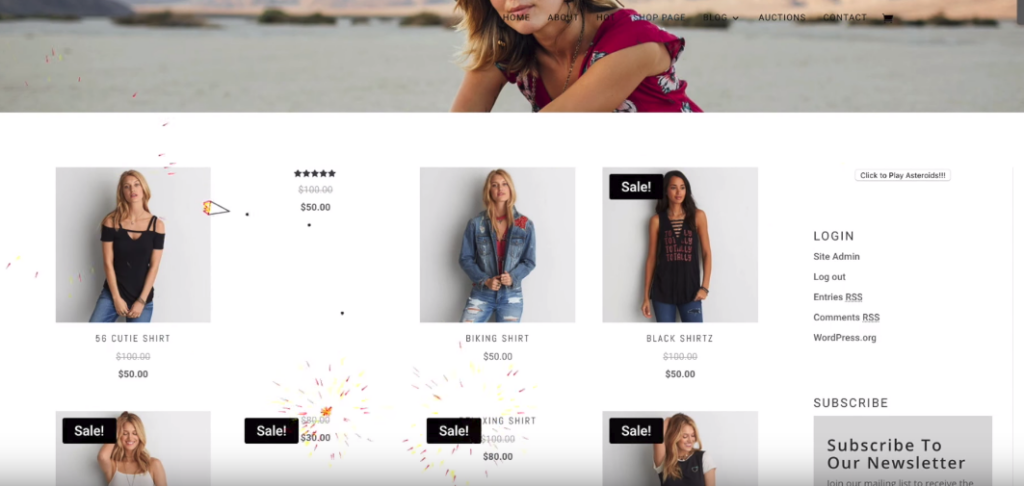 Image Source: Top 10 Unusual WordPress Plugins! Must Have Fun Plugins For WordPress
Turn your site into the game of Asteroids with the help of the Asteroids Widget plugin. This is sort of a game in which you can destroy the entire contents of your page by flying around and shooting them. Don't worry everything comes back to normal after refreshing page. But now… you can DESTROY IT ALL!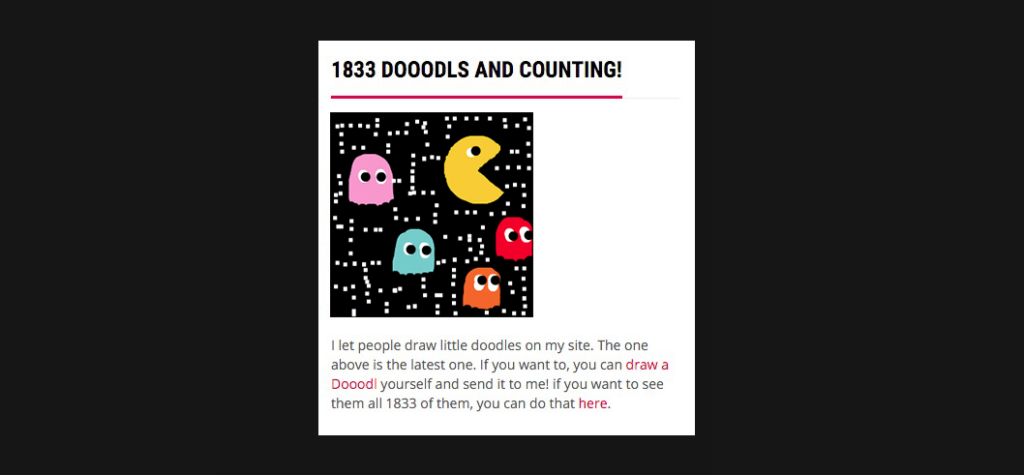 Create an eye-catching canvas on your web blog by using WP Doodle Drawing Plugin. The plugin allows us to select images from the gallery page, edit them using different drawing tools, and save those doodles as images. The drawing board is at the disposal of your visitors too. Explore (or express) your creative side and see the doodles of other visitors!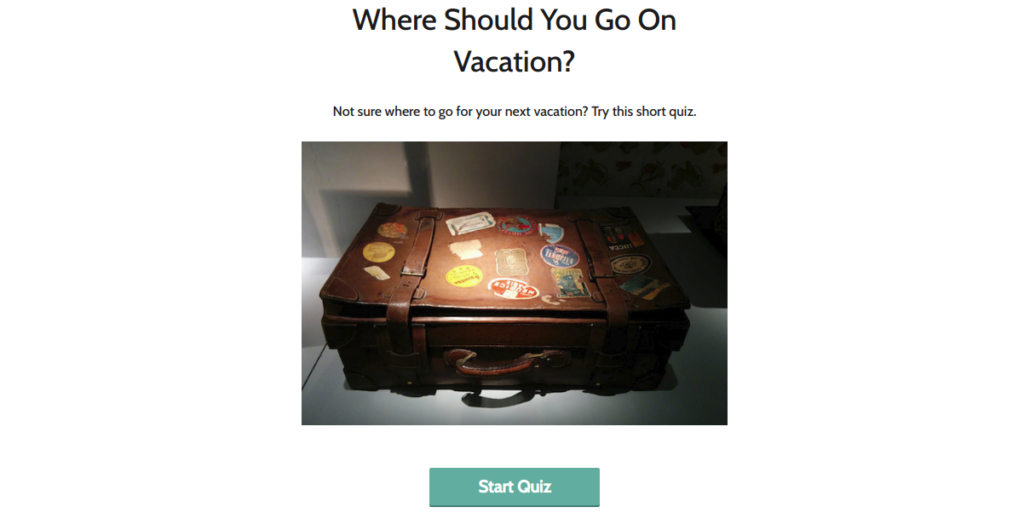 Are you a quiz lover? Then you will definitely want to add this one to your website. Quiz Cat Plugin lets you add any number of quizzes, where many answers presented as multiple choices. Here again – everything depends on your creativity. If you want to go with something simple first, there are ready-made questions about WordPress hosts, a place for your next vacation and… Star Wars.
Find yourself tired enough of the old text CAPTCHAs? Have a go with supercool CAPTCHA Garb plugin and throw an image captcha at the comment bot. The images are split into four pieces that can be dragged and dropped to solve the puzzle. There are as many as 58 puzzle images to pick from. Besides, you can even upload your own collection of images directly from the admin interface.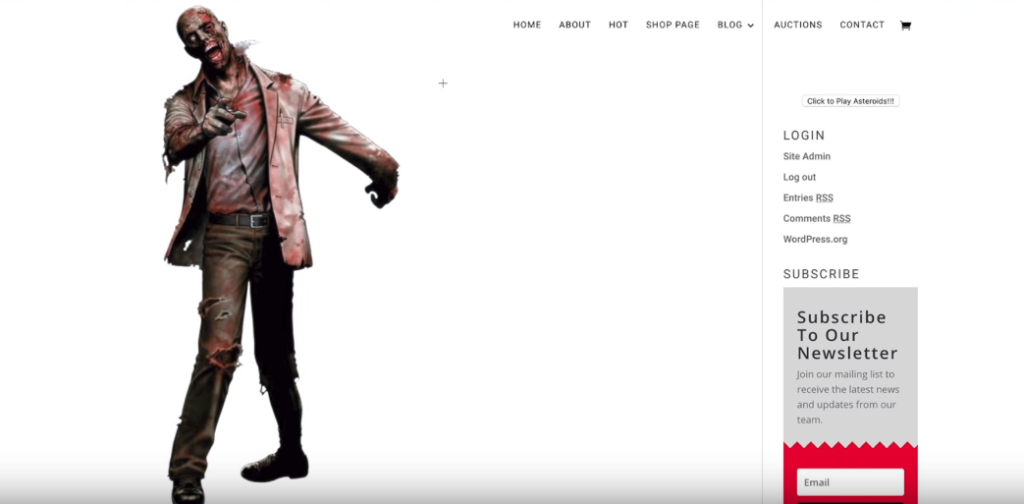 Image Source: Top 10 Unusual WordPress Plugins! Must-Have Fun Plugins For WordPress
Yes, this is what it means – Shoot the Zombie plugin makes your WordPress website look like a very old video game. Be careful. The walking dead are coming! 😱
It shouldn't be only Valentine's day, right? Let the hearts float around your website. Spread love! 💕

This is a really weird one. Get ready to do a little math in this plugin. Here's how it works:
Think of a two-digit number (e.g. 25).
Subtract the sum of the two digits from the number (like 25 minus (2+5) that is 25-7=18
Find the symbol that corresponds to this number.
Concentrate on this symbol and then click on the magic square.
Get ready to be amazed to find out the same symbol on which you were concentrating.
Sick of having a community full of the same mystery face? 😒 This plugin generates an identical from a hash of their email address. Intentions are highly likely to be unique. Add more colors!
So, that was a list of the craziest and astonishing WordPress plugins. Remember, even while running a serious web project, there's always time for having fun!
P.S. Left with a strong desire to squeeze some fun in your online presence? You see that WordPress is a great platform not only for business but for fun and entertaining either.
Hurry up to migrate to WordPress with aisite right now. With Free Demo migration you can preview the result in a few simple clicks. Give a try!